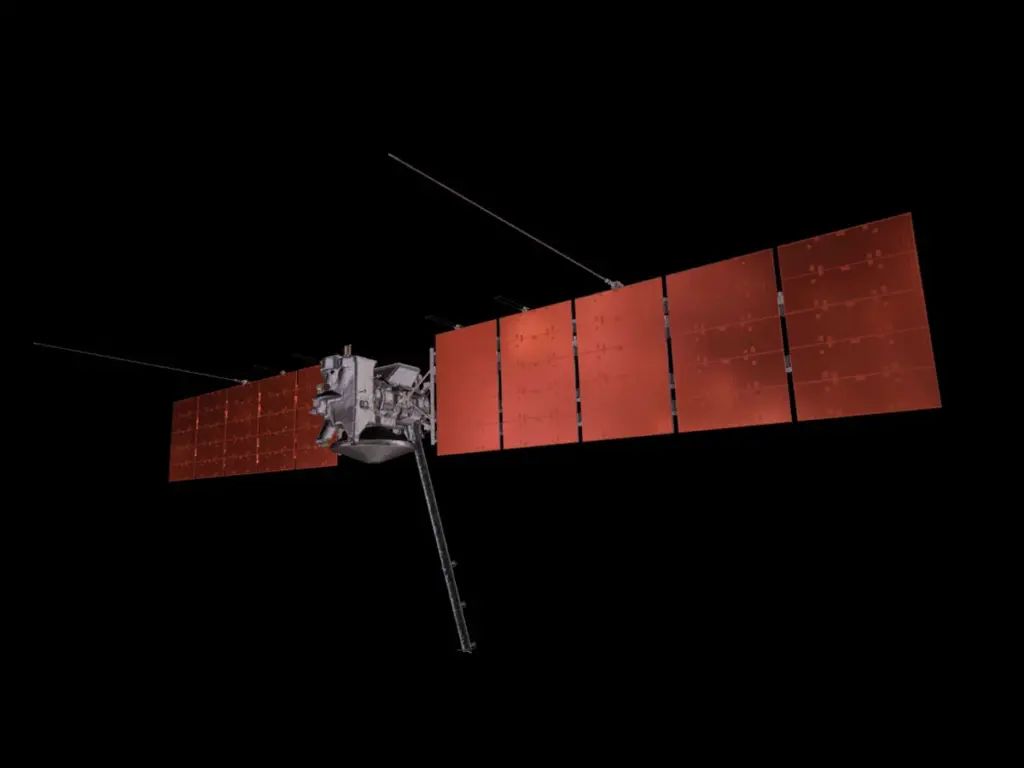 Calling all space geeks! Brace yourselves for an opportunity of intergalactic proportions that will send your name on a celestial journey like never before. NASA has unleashed a campaign that allows you to etch your name onto a Jupiter-bound microchip, joining a magnificent poem written by none other than the U.S. Poet Laureate Ada Limón. This is your chance to become part of a message in a bottle that will traverse billions of miles, aboard NASA's Europa Clipper mission to Jupiter's captivating moon, Europa.
Space lovers are now invited to add their names to an original poem dedicated to the Europa Clipper mission. This poetic composition, aptly titled "In Praise of Mystery: A Poem for Europa," will journey on board the spacecraft as it embarks on its thrilling mission to investigate the potential for life in Europa's hidden ocean beneath its icy crust.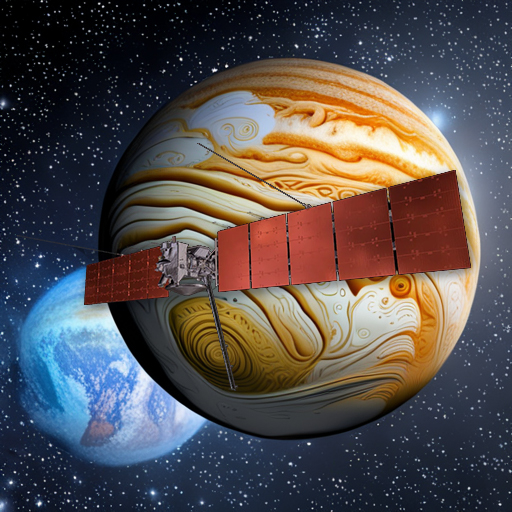 Imagine, your name delicately etched onto a microchip, taking flight on a grand interplanetary adventure as a message in a bottle, traveling through the vastness of space, as the Europa Clipper journeys to unravel the mysteries of this ocean-rich moon. Who knows what secrets it may uncover? Sea life perhaps?
Whatever the Clipper discovers, your name will be a part of this extraordinary voyage, leaving an indelible mark on Earth's history and the frontiers of exploration.
"'Message in a Bottle' is the perfect convergence of science, art, and technology, and we are excited to share with the world the opportunity to be a part of Europa Clipper's journey," said Nicola Fox, associate administrator for NASA's Science Mission Directorate in Washington. "I just love the thought that our names will be traveling across our solar system aboard the radiation-tolerant spacecraft that seeks to unlock the secrets of Jupiter's frozen moon."
You can get more deets on the project in-depth on JPL's website here.
Be part of it now! To participate in this celestial campaign, head on over to NASA's official "Message in a Bottle" website. There, you can sign up, read the awe-inspiring poem crafted by Ada Limón, and even listen to her recite the poem in an animated video. It's a mesmerizing experience that will transport you to the realms of cosmic wonder.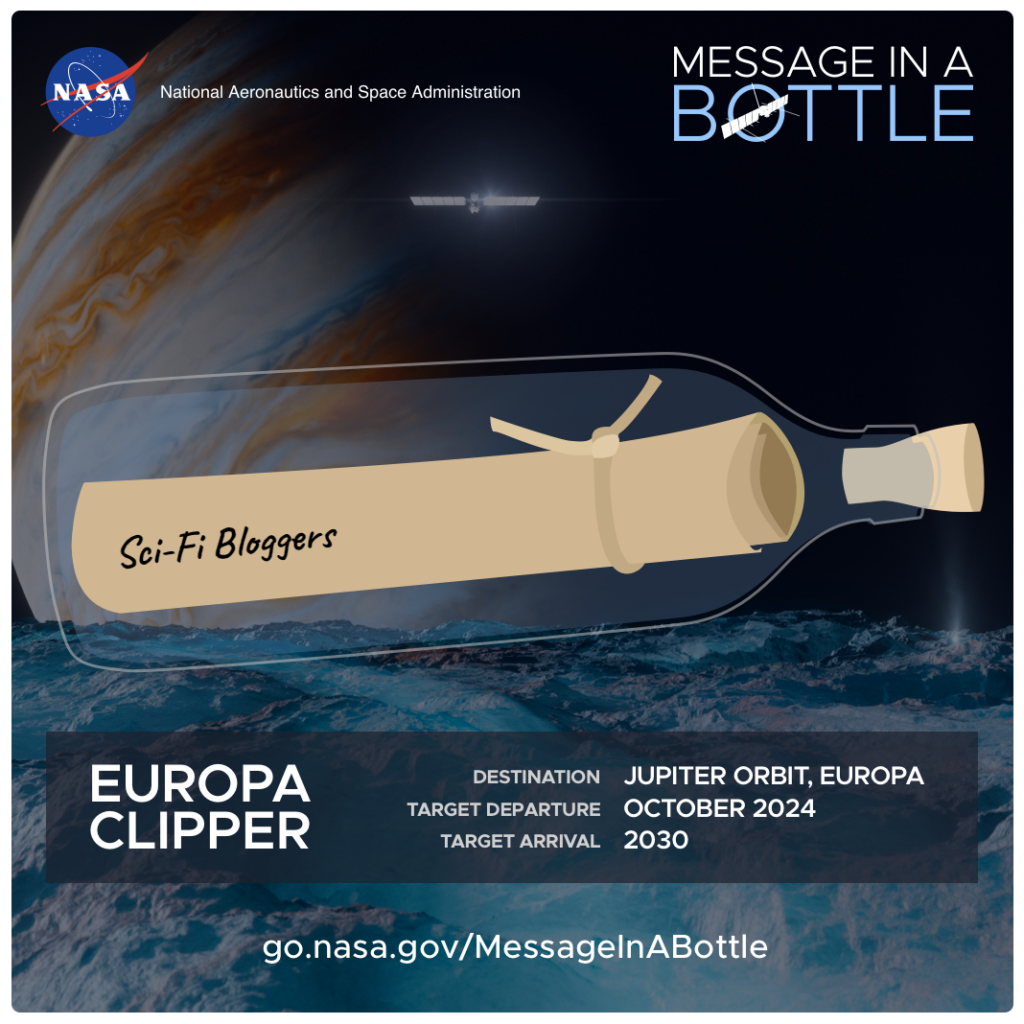 But wait, there's more! The website will also auto-generate a personalized souvenir image (like ours above) with your name on a message in a bottle against the backdrop of Europa and Jupiter which you can download, print, keep and share on your socials. It's a unique keepsake to commemorate your participation in this extraordinary cosmic expedition.
Share the excitement! Spread the excitement by posting your souvenir image on your social media using the hashtag #SendYourName. Let your friends, family, and the whole universe know that you're a part of this cosmic endeavor. After all, it's not every day that you get to send your name on an interstellar voyage!
This offer won't last long! So, fellow cosmic crusaders, don't miss out on this astronomical opportunity. Be sure to visit the "Message in a Bottle" website before 11:59 p.m. EST on December 31, 2023, to have your name stenciled onto the microchip alongside the captivating poem by Ada Limón. Together, let's embark on a cosmic voyage and leave our mark on the enigmatic tapestry of the universe.
The countdown has begun, and the cosmos is calling. Head to https://go.nasa.gov/MessageInABottle, sign up, and prepare for an adventure that will transport your name to the farthest reaches of our solar system. Your name, forever intertwined with the mysteries of Europa, will be a testament to the unending human curiosity that propels us towards the unknown.
Bon voyage!
Elion
Possibly Related Posts:
Comments