Monsters at Work: Monstrously Disappointing
Monsters at Work Is Not The Show We All Wanted
If nothing else, Monsters at Work is impressive because they got so many members of the old voice cast back. It's a delight to hear Billy Crystal reprise his role.
However, we must look past that nostalgia and see it as a new show. And, in that regard, it's a letdown. I noticed a trend in episode three where the jokes got funnier, the pacing got better, and the character interactions were much more interesting than they had been. Maybe that trend continues, but the previous two episodes don't give me much hope.
This Is Quite A Weak Showing Given The Pedigree
Let's get to the obvious notes first: the animation. Clearly, and obviously, it's not as good as the movies. That's never going to happen—the budget is simply not there to replicate Pixar. But boy does that not soften the blow of how rubbery and awkward a lot of characters move. The only times it looks good is with crab-like characters—for whatever reason. The series isn't "ugly," but you can tell from the long empty hallways and bare walls (the MIFT office being the main exception) that they're not that focused on it looking good.
And the new characters are a similar downgrade. Sully and Mike are a blast, and the highlight of the show, but the MIFT team is mostly obnoxious. Fritz is by far the worst. Yes, the whole joke is that he's quirky and over-enthusiastic, but it becomes too much too quickly. The same problem raises its head with Val. She's more likable as a college dropout who's hiding a lot of sadness beneath her bubbly demeanor—but her quirkiness feels forced. Much like her relationship with the main character, it feels like we're being beaten down by that bubbliness.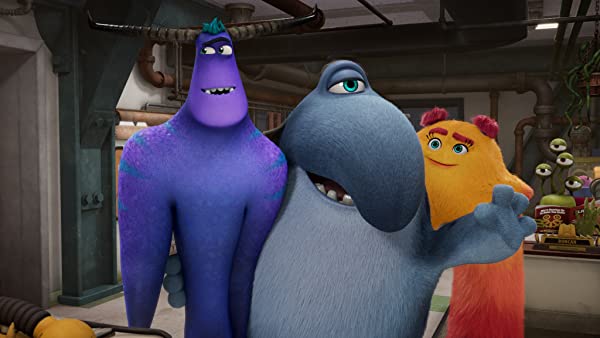 Monsters at Work Has A Huge And Annoying Cast
And because the cast is so large, the problem continues. Duncan is overused and annoying half the time, and Banana Bread is a gimmick character.
The only exception is Cutter. I've no idea why she gets so many good jokes, and has solid quips, and is the most interesting. She's portrayed as having a life outside the bounds of the story, and her running joke about previous employees dying is some wonderful dark comedy. She shouldn't have the spotlight too much, as that would ruin her charm, but she's the only member I would want to see persist to another movie.
Now, you may have noticed I barely mentioned the main character. That was intentional—because he's so bland, forgettable, and a non-entity that I have barely anything to say about him. His most notable feature is his long horns force the animators to account for them whenever he enters doorways—and it gets distracting. He exists as a framing device, not even an audience insert. In his introduction, I almost cared more about his teacher.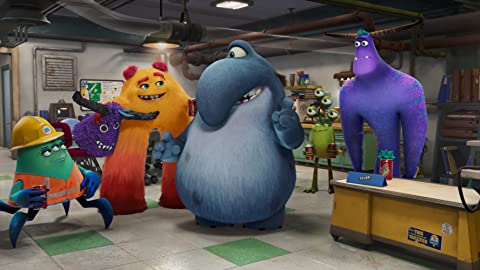 This Is Just An Utter Failure Of A Main Character
So, you might assume I hate this show—but I don't. It's deeply flawed, and I can't see myself watching any more of it, no matter how bored I am, but it has a pulse.
As I alluded to before, the stuff with the original cast is mostly delightful—they capture that vibe well. Mike's comedy classes are quite fun. They (and a few other scenes) set up the world—and the worldbuilding is the best reason to watch this show.
The first movie ended on a bombshell of a revelation, and it's nice to see the repercussions progress mostly logically. We see glimpses of how an entire dimension based on fear gets turned on its head. People lose their jobs, and myths about children are slowly dissipating. I'd prefer a series covering that sociological change from the perspective of the new CEOs of Monsters Incorporated.
Instead, I'm miffed by MIFT. Monsters at Work seems intended for younger audiences but has way too much lore tied up in a movie that was released twenty years ago. I saw signs of it becoming a show that the fanbase might enjoy, but I'm not waiting for it. If seeing all the old characters is enough for you, then enjoy—but this is the worst entry in this franchise.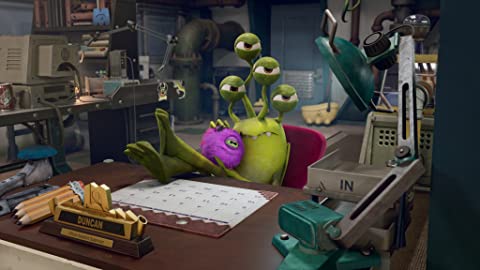 Possibly Related Posts:
Comments