Doctor Strange in the Multiverse of Madness: An Enjoyable Mess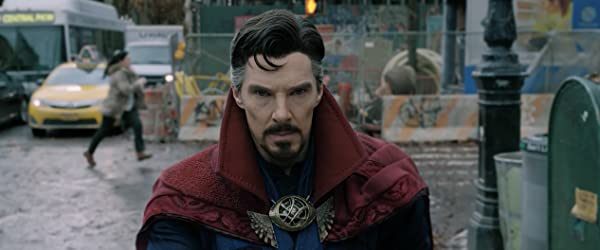 Multiverse of Madness Is For Really Hardcore Fans
Doctor Strange in the Multiverse of Madness is a movie that could only exist this deep in the Marvel phenomenon. It doesn't flow or function like an actual movie—it heavily assumes you've seen so much media. It doesn't give you time or an adequate explanation for half the stuff that happens.
Cards on the table, I've not even seen all the referenced media. Some of the plot beats require knowledge from Marvel's What If…? It was only by sheer luck that the parts revolving around those aspects were understandable with cursory research. If you're debating being under-prepared like me, you need WandaVision, and probably a rewatch of the first Doctor Strange.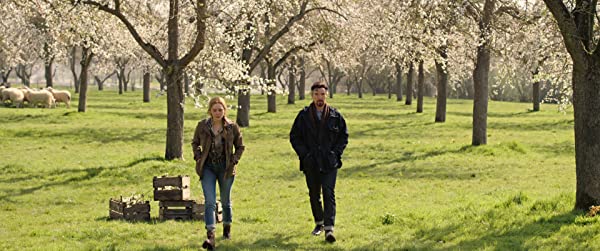 Watching This Movie Reguires Some Pre-Watching
This makes Multiverse of Madness rather hard to review. It's not for casual viewers. You should know if you like Marvel movies enough to see this one. But if you're debating getting off this wild Marvel train and not seeing the movie—I will try to keep you in the chaos.
Because that's the appeal of Multiverse of Madness: the utter chaos. I will accept dimension-hopping as a plot point with little thought, but it goes further. It not only has truly off-kilter vistas but also casually throws big concepts around. The cast is randomly huge, with cameos you probably never expected to see in Marvel again. It also pushes the envelope of what PG13 Marvel usually shows. Multiverse of Madness is the darkest, most violent, and most horror-tinged Marvel property we've yet seen.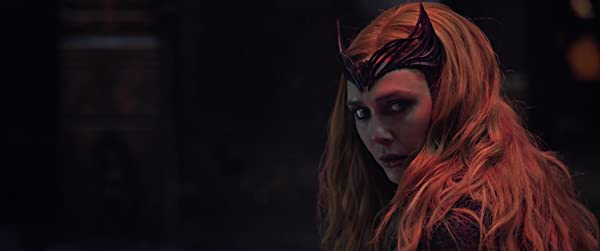 Multiverse of Madness Manages Some Pure Horror
And this bleakness is exclusively because for a movie wearing Doctor Strange's name, it's barely about him. The major star here is Wanda. Elizabeth Olsen gives a fantastic performance. She plays a terrifying villain with too much power and deadly self-delusions. Her murder count rivals Hela's, but it's treated much more brutally than Thor: Ragnarok mustered for any scene. Multiple moments exist almost exclusively to make her into something from a nightmare.
And that's partially thanks to the next big reason to watch Multiverse of Madness: it pulls off some incredible visuals. Sure, the CGI isn't perfect the whole time—there are a few places where it looks like a video game—but the magic almost always looks fantastic. The sickly demonic red of Wanda's witchcraft never fails to communicate how dangerous it is. And Doctor Strange's complex hand and finger movements pair delightfully with the creative variety of spells he can pull off. The absolute best part of this comes late but leverages floating music notes to make for an audio and visual treat.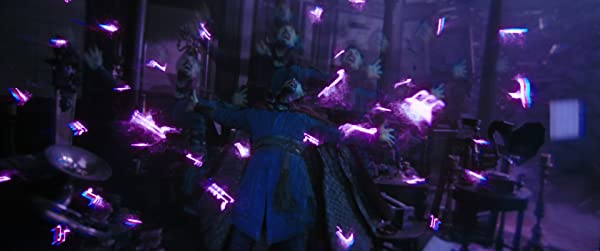 That Magic Music Fight Was Suprisingly Awesome
The other thing the movie does well is having the magic make sense (mostly). It's always been kind of an issue for Doctor Strange and Wanda. Unlike Thor or Spider-Man, we don't know the upper limits of what they can do. But in this movie specifically, it never feels like magic can easily solve any problem. Most of the plot relies on a few specific "spells" and powers that seem to obey roughly the same rules throughout. A late-game bit of shenanigans is enjoyable because we've got enough context we could've guessed it as a solution. It's coherent enough for a plot like this.  
Now I hope I've convinced you this movie is worth your time—because I'm about to tear into it. The main issue is how flimsy Doctor Strange's arc is in this movie. Benedict Cumberbatch's roles are always delightful, and I was still having fun watching him—but the romance plot line is so flat. It keeps creeping into the story, and it never feels right. I understand the narrative parallels between him and Wanda. I get that it's supposed to be a big part of his character now—but it hasn't come up in so many movies. As far as I can recall, Strange is self-assured and happy in Endgame and No Way Home when the plot isn't in the thick of action and danger. Maybe it's something from What If…? but it was unneeded in Multiverse of Madness. He can just be a superhero doing his job and dealing with alternative dimensions. Wanda's grief and desperation and our new character confusingly named America have enough plot arcs to carry things by themselves.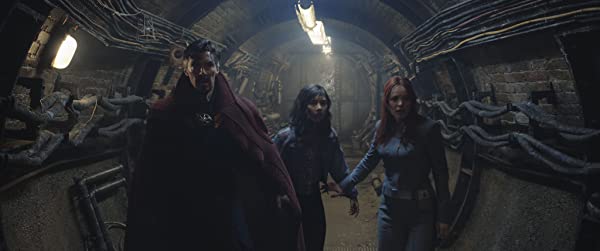 Multiverse of Madness Is Already Overstuffed As Is
My other complaint is how fast the plot moves. This isn't effective narrative pacing—it's a dire sprint. Some of the off-hand implications are rather jarring. Again, maybe I'm missing context from somewhere, but they drop a bombshell about dreams, a pseudo-underworld, and a prophecy and then keep going. I'm pretty sure there's a magic book implied to rival the Infinity Stones. I'm even reasonably confident Wanda uses unheard-of magic, with implications on a cosmic scale, and everyone is like, "yeah, she can do that." It's fine treating the audience as the nerds we are—willing and able to handle sci-fi and fantasy ideas—but slow down at least a little.
For better and worse, Doctor Strange in the Multiverse of Madness is the most comic book movie I've ever seen. It's fun and a little silly, and it's violent and gory. It's visually majestic and yet sometimes messy. Watching it doesn't feel like experiencing a movie or traditional story: it's an odyssey of emotions, concepts, and spectacle. All Marvel fans should watch it for the worldbuilding and future story reverberations but don't expect to remember the whole plot the day after you finish it.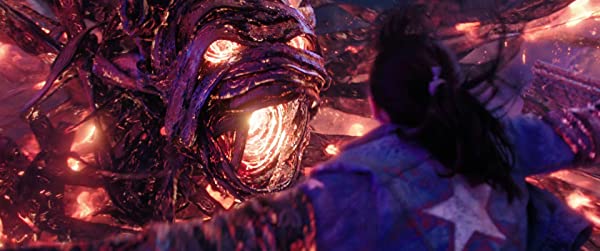 Possibly Related Posts:
Comments