What We Harvest: Reinventing Zombie Horror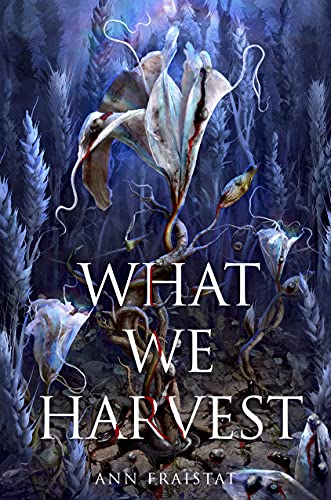 What We Harvest Uses A Familiar Mold
What We Harvest wasn't what I thought it would be. I don't mean that in a bad way. I just hadn't expected a zombie story. The synopsis suggested creeping slime.
But I enjoyed it for two major reasons, each existing on almost opposite genre sides. The first is that the romance plotline was a lot stronger than expected. The second was that the slime was still fantastic despite not getting as much limelight as desired.
Let's explore the horror side of things first. What We Harvest is another story of an isolated, quarantined, and endangered community. The novel is somewhat reminiscent of Wilder Girls. Only, unlike that book's dystopian tone, this one's apocalyptic. The setting is a dying place, breathing rattled breaths. A good chunk of the characters mentioned aren't even "alive" anymore. The way the zombie "infection" works, plus the small scale of the conflict, effectively establishes this tone. Isolation isn't easy to get across in fiction—and how well it's done here deserves praise.
And then there's that slime I mentioned. Talking too much about it drifts heavily into spoiler territory, but the late game earns this book the label of cosmic horror. Having a zombie infection tied to an outside substance that can do its own damage is frankly genius.
But the way this comes alive is how it connects these concepts to a character. Many shows and movies explore the tragedy of someone bitten and their loss of humanity. It's a great way to build drama and dread. But that's old hat—this is something ingenious. What We Harvest is the first piece of content I've ever encountered where this happens to the narrator. It happens early, too. And the slow rot and mind control of becoming "blighted" is as gruesome as it sounds.
And believe it or not, this brings us to the romance aspects. It's an inspired combination of the "childhood friends" trope with the "exes who still love each other" trope that's then sprinkled with zombification. The forced proximity with mutual attraction takes on new dimensions.
 But the only reason this works and doesn't feel forced is the romance is believable and adorable. It's a reasonably innocent teenage romance: cheesy but also minimalist. The story doesn't interrogate whether they belong together; they just do. This, somewhat unfortunately, makes it streamlined. Even with me reading this book for the horror, I would've accepted more romance scenes. The author knows how to portray a rapport between characters. But this romance also serves a more significant function in the zombie narrative. For horror media to hit hard, it requires empathy for the victims. Using an endearing love story is one way to engender that. This is not the first piece of content I've seen pull this trick, but it's one of the better examples of it structurally done well.
The Romance Actively Bolsters The Horror Scenes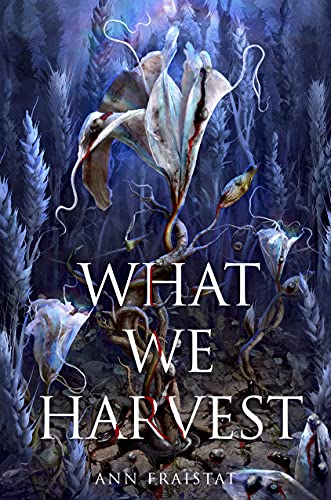 Unfortunately, the book never reaches scary despite these brilliant decisions. Not even in a cosmic way. The exact nature of the slime is the most potent conceptual horror, but most of this story is about people running from zombies. The number of scenes that consist of "oh God, there's so many of them" grows tired quickly. The issue is perhaps not this book but that zombies got so much play in the last decade. It almost doesn't matter how gruesome they look or act—or if some are animals—they're still just zombies.
The bolster for this stumble, a possible saving grace, is the purpose of the horror moments seems to have intentions beyond haunted house thrills. Real-world allegories form with enough shape to be noticeable. We get blatant tastes of financial commentary, medium tastes of generational guilt, and softer elements of environmental concern. There's even a strong undercurrent of critiquing colonialism—though if it's well handled is beyond my ability to speculate.
But even if that aspect isn't well done or is a lukewarm perspective, my positivity towards the book overall is self-evident. The more I mull over its plot execution, the more I like What We Harvest. It's not a simple thing to balance horror and romance. Making zombies even a little interesting again didn't seem possible before. Sure, the ending is a little complicated and abrupt, but it does so many good things in aggregate to elevate its narrative effectiveness.
What We Harvest has solid character work, a breezy plot, and wonderful wrinkles to a usual formula. It blends multiple subgenres and does them all with grace and expertise. If I didn't already know it was a debut novel, I wouldn't have believed it. The excellence creeps up on you.
Possibly Related Posts:
Comments