Shadow and Bone: The New Benchmark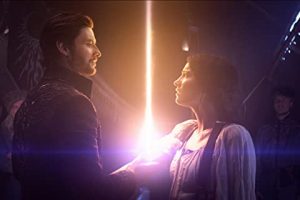 Shadow and Bone Just Exploded On The Scene
It was hard not to be aware of the release of Shadow and Bone. I haven't read the books, but from watching the faint three episodes I do for these reviews, I can see why it was chosen for adaptation.
But I mean that with some degree of damning with faint praise. Make no mistake, this is a fantastic modern epic fantasy with strong worldbuilding and excellent pacing. I'll later talk at length about why you should be watching this show, but I would not be doing my job as a critic if I did not point out the underlying generic aspects.
What I mean is Shadow and Bone couldn't have been more calibrated, in its underlying structure, to be a successful story. It's the resoundingly strong worldbuilding that elevates it, but the initial premise is so overdone it's sour.
The Chosen One Plot Is Just So Absolutely Tired
The main character is an orphan discovered to be the Chosen One after living a life of mediocrity. She has, as far as I can read from sheer body language cues, two attractive boys vying for her attention. One a bad boy with wealth and power, and the other a kind-hearted childhood friend who has an almost puppy dog-like devotion. She's even a book smart and pragmatic and rough-and-tumble—but "secretly" traditionally attractive—bibliophile whose main emotional arc in the first few episodes is resounding displeasure with being forced into such an important role as savior. She even has a scene with a mean mentor figure tinged heavily with essence of Yoda. At this early a juncture, I'd argue the only thing interesting being done with the character is the racism aspects of the plot. The prejudice leveled against her unearths and explores more of the world and its culture's seedy and unethical underpinnings.
The actress is just not given enough to do. She's good in her scenes, but the character is flat. And if Shadow and Bone were only about this character, I wouldn't be so glowing. I might not even be presenting it positively. But that's only half of an episode, isn't it? And even then, her scenes are also other character's scenes, and that's where we suddenly have magic abounding.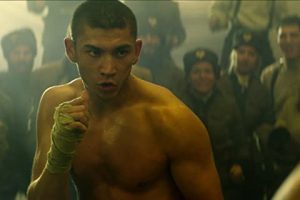 Shadow and Bone Has An Amazing, Varied Cast
I'll start with Mal. The puppy dog of the love trio. Though not explored heavily, he's got enough presence to him he remains interesting. The bunny-protecting, shy boy who learned to be a ferocious boxer is interesting enough, but his romance with the main character is wholesome and cute. The scenes of them almost realizing they love each other romantically are all played wonderfully. My only complaint is them not just getting to it sooner—as the Darkling romance is barely interesting so far.
And then we have the crew. This is where the show goes from good to grand, from fun to enchanting. Only once before, in Brandon Sanderson's Mistborn, have I seen a fantasy heist team—but it needs to be done in more series. Each member here is a classic trope presented with personality and style. Seeing them wheel and deal in an underbelly full of fantasy—and thus alien—culture leads to fantastic dialog, fun side characters, and a snappy and electrifying rhythm. The way these characters interlock with the main plot and yet have so much of their own thing going on is just masterful.
The Crows Are The Best Part of An Excellent Show
And now, finally, we get to the big thing. The biggest reason to watch this show. The world and its inhabitants feel different from our own. This is primo, prodigiously good worldbuilding. Some will point out that aspects of Avatar: The Last Airbender is a clear and strong influence, but besides the martial arts way that elements are used as a power, nothing is connecting them except that skill level of storytelling. Shadow and Bone presents a world with multiple interlocking cultures. Different prejudices exist toward different races and there're active religions. This is the rare show that has political intrigue that's interesting and worth thinking about at length. Within two episodes, it already feels like a living, breathing world, full of different people, different backgrounds, and destroys other series in its approach to inclusiveness, representation, and diversity of its cast.
Shadow and Bone is the new benchmark. Epic fantasy showrunners will have stunningly big shoes to fill if they want to top it. It is a triumph of pacing, costume and set design, and narrative engagement. While other shows drag, Shadow and Bone passes like a vision into another world.
Possibly Related Posts:
Comments