Friday Fiction: Left In The Screen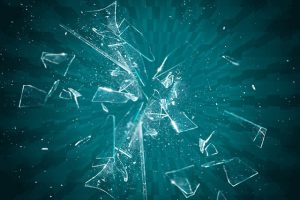 Tuning in…
LADIES AND GENTLEMEN, may I have your attention, please?! You've been patient! You've been diligent! You've been loyal! Now, for demonstrating such tremendous qualities, such incredible attributes, such unbelievable resolve, you shall be rewarded! Friends, bloggers, Earthlings, lend me your ears! The time has come, yet again, for you to get your proper dose of excitement, adventure, and intrigue! People of the Net, without further delay, I present to you this week's FRRRRRRRRRRIDAAAAAAAAAAAAAAAYYYYYYYYYYY FICTIOOOOOOOOOOOOOOOOOOOOOOONNNNNNNNNNNNNNNN!
Sam…
…Sam, play it.
Some days you want your scares like popcorn, easy to eat and quick to the flavor. So, today Brandon Scott brings us a modern horror story, inspired by places on the internet full of creative but horrifying writing.
Are you ready for a jolt? CLICK HERE.
Did it satisfy? I hope so, dear reader, and I hope you come back for another taste, as Halloween brings with it an extra story.
…tuning out.
Possibly Related Posts:
Comments