Color Out of Space: Excellent Cosmic Horror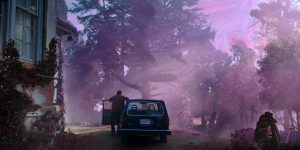 Color Out of Space Is Vibrantly Horrific
Having not exposed myself to a great deal of horror movies, perhaps that's why Color Out of Space scared me so thoroughly—but, given how visceral my viewing of it was, and what I've seen of the critical reception, I have to assume that this movie is as good as I think it is.
Because, yes, this is a terrifying and wonderfully done horror movie. Though H.P. Lovecraft the man was a horribly racist person and I don't enjoy giving him any credit, his stories, and more specifically the subgenre connected to his legacy, lives on now with talented creators who can really play with the concepts.
But, before we can get to that, there's the major nitpick: the color itself. Because the whole idea of the story is that the color is not a color that humans have ever perceived before. Like, it's visible but not on the usual visible spectrum. And, for the sake of the movie being able to show things, they had to give it a real-world color. And I think that this vibrant and eye-catching purplish pink is not a bad choice. It's so divorced from green that it looks suitably alien on the farm where the story takes place.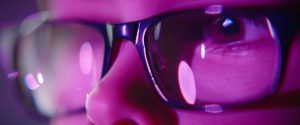 Color Out of Space Uses A Perfectly Suitable Color
And "alien" is a good way to describe a lot of what happens. This is a horror movie that has a quality to it that flies in the face of a lot of conventional horror wisdom, at least in cinema, and is yet unsettling.
What I mean is this horror movie just shows you the horror, constantly. You want a horrible mutant monster? Sure, there it is. Lovecraft described monsters grotesquely, and the camera just lingers on these malformed things. One of the most devastating and scary scenes in the whole movie is in the attic, with a mutant that can barely move and is very visible. The scene has almost minimal dialogue and yet I was squirming in my seat. It's got a nightmarish quality because of its blanket refusal to stop creeping further and further towards madness. Shots linger on the background to show you just how hopeless it all is.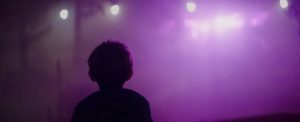 Color Out of Space Gets Under Your Skin Easily
And the actors, as one would hope, manage to make the movie feel further nightmarish. I'm not saying the acting is always great, Nicolas Cage is as hammy as you'd think he would be—but it's done with this understated flavor that instead of throwing you from the story, it draws you in further. The characters, all of them really, right when things go wrong, seem to almost be drowning inside themselves. With this, the few moments of spiked stress are more poignant, more jarring. This movie is actually fairly long, but when the meteorite comes and starts infecting the farm, from then on, the cold dread is paced so easily, so effortlessly, that you feel as lost as the characters are—unable to escape, but unsure why you want to escape.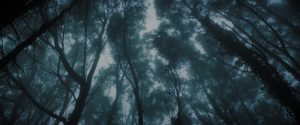 There's A Slower Buildup To Color Out of Space
Of the horror movies I've seen, the best is like watching a train come down, quite a ways away, towards an unsuspecting person not yet aware they are trapped on the tracks. Color Out of Space doesn't do that much unique, but its atmosphere is so thick it invokes genuine fear, disgust, and real sadness. It almost made me cry—that's how well these characters are established, and how hard it hits when they start dying. Joely Richardson especially brings a humanity to the proceedings that make parts almost a tragedy, not just horror.
I cannot say this emphatically enough, Color Out of Space is a fantastic adaptation of a fascinating concept and might be the kick in the teeth that sci-fi horror as a subgenre needs to really contend again with paranormal horror. Though again I don't want to glorify Lovecraft the man, for fans of his stories, and for myself, this fills me with hope that we might see The Call of Cthulhu or The Shadow Over Innsmouth get suitable and equally terrifying adaptations in the coming years. We have the technology now to make those movies how they should be—and that's an intensely exciting prospect.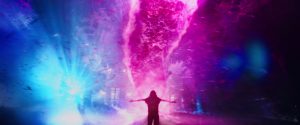 Possibly Related Posts:
Comments