Around the Net (3/23/2015): Londoners, a Beast and the End of the World? It's Uncanny!
Here at Sci-Fi Bloggers, we run a lot of individual pieces on the site, each of them revolving around and focusing on a specific topic. Sometimes, however, we like to crank it up a notch and take a look at a few things at once. With that said, we invite you to follow us as we take a look at what's happening…AROUND THE NET!
1000 Londoners: Adam Pearson
1000 Londoners is a collection of three-minute short films that give insight into the lives of people living in London. Produced by filmmakers from Chocolate Films, each week a new film is uploaded profiling people of all different ages, races and religion.
This video is about Adam Pearson who was born with unique facial features. However, people recognize him for his starring role alongside Scarlett Johansson in the 2013 hit sci-fi film, Under the Skin. The video follows Pearson as he browses through one of his favorite sci-fi and fantasy stores. He explains why he loves sci-fi as well as his amazement to have gone from being a fan to a star of a major sci-fi film.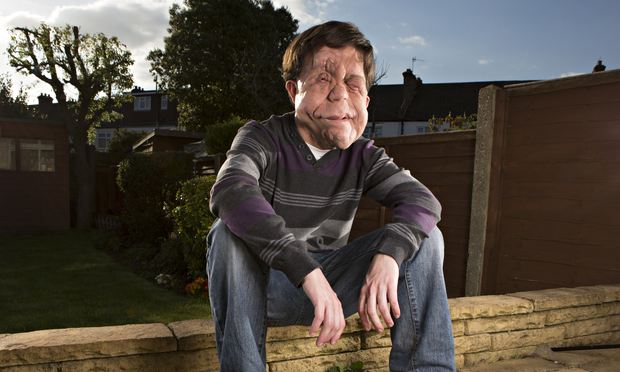 I think Londoners is a very unique kind of film series because it has such a large scope of people whose lives are being explored. This is a cool way of getting to know the city of London by seeing what it has to offer through the eyes of people who live there. I was also glad that the film never brought up Pearson's facial features. The video and instead explored who he was a person.
To watch Pearson's video, click here.
To learn more about 1000 Londoners, click here.
The Hunt Is On
When your laptop gets a computer virus, you either wipe it or call tech support (or you were prepared). But who do you call if that virus infects you?
Cyber Hunt is a sci-fi thriller written by Jerry Seward that currently needs backers on Kickstarter. The film takes place in the near feature and is set in Detroit. Things like cyber warfare and nanotechnology are part of everyday life and everyone has implants that allow them to access the internet. Computer hackers infect these implants with a computer virus and that is the main setup of the film.
People always want to live their lives as easily as possible and an implant that lets you go online is a perk many would love. I like how Hunt takes that idea and shows how dangerous new and amazing technology can be. These hackers could take information directly from people's brains for their benefit or take control of their minds and turn them into drones. I like the different ways the plot could go and I would be interested in watching it unfold.
If you would like to learn more about Cyber Hunt and become a backer, click here.
Beauty and the Beast
The story of Beauty and the Beast is a tale as old as time. Writer/Director Max Gold has taken the classic story and turned it into his own feature film and given it a darker spin.
Gold's film titled Beast was shot in Iceland and interwoven with Icelandic folklore. The trailer features a woman (who I assume is Belle or a variation of that character) stumbling through the snow with a sword, confronting the Beast. The amount of fighting in the trailer suggests the film will be feature more action than singing and dancing.
I grew up with stories like Beauty and the Beast and know most of them by heart and I'm always intrigued when people tweak those tales and make them their own. You can retell the same story over and over but changing things up while keeping the essence of the original takes real skill. The trailer looked promising and Beast could be an action-packed retelling of the classic tale.
Beast is currently running a campaign on Kickstarter with a goal of $20,000 to begin production and has raised nearly half that goal. To view the trailer and become a backer for the film, click here.
Project New World: A New Perspective on the End of the World
When the world ends, it's generally viewed through the perspective of one group in one part of the world. Project New World is a post-apocalyptic universe that will have nine writers who will write stories about their respective countries.
The story will unfold using several story elements such as novels, comic books/graphic novels and short films. Although each story will be unique, they will all be connected within one master plot. In addition, the stories will be interactive, meaning that readers can vote what happens regarding certain elements. For example, if a group of survivors find a bomb in Russia and are attacked, readers can vote on whether the bomb is stolen or it blows up and destroys everything.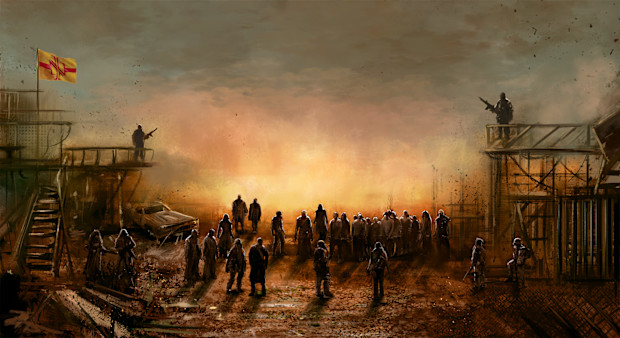 I like the idea of seeing the end of the world through the eyes of survivors from across the globe and their different perspectives. When I watch The Walking Dead, I'm always wondering how the rest of the world was affected by the zombie apocalypse. I also like how readers/viewers can help create the story and drive it in the direction they want. Nobody will be able to complain about the plot when they can control what happens.
World currently has a campaign on Indiegogo and has raised a little over $1000 of the $10,000 goal. To donate money for the project and learn more about it, click here.
They're Here…but Why?
When an alien spaceship appears in the sky, there are only two ways things can go down. They're either peaceful and looking to interact with humanity, or they want to destroy us.
We Are Humanity is a sci-fi short film about a spaceship that has been hovering over a city for 20 years without any sort of contact. People surround it every day with signs preaching interstellar peace and questioning if the world is on the brink of destruction. The story centers on two people who seem to have a strange connection with the ship.
If these aliens are violent, this would be the longest fake out in the history of alien invasions. My theory is that they ran out of fuel but are too scared to make contact with humans because we would likely kill them out of fear. If you want to learn what these aliens are up to, check out the film.
Click here to do so.
It's Uncanny!
First launched in November of 2014, Uncanny is a popular internet magazine that caters to the sci-fi community. The third issue of the magazine was launched March 3 and features sci-fi related essays, poems and fiction.
New stories featured in this issue include the poem "Cloudbending" by Jennifer Cow and the essay "Afrofuturism Rising" by Ytasha L. Womack. There is also an interview with C.S.E Cooney, who contributed her own work to this issue.
However, while you can view content on the site free, you only get access to half of the current issue. People who have a subscription to Uncanny can view everything the moment it is released.
If you would like to get a subscription, click here.
Well, that's everything. Can't wait to see you guys next time we go around the net!
If you enjoyed Manny's new world, you can find the rest of his work right HERE on Sci-Fi Bloggers. You can also follow him on Twitter @KN_Manny.
Possibly Related Posts:
Comments