Update: The SAG-AFTRA Strike Is Over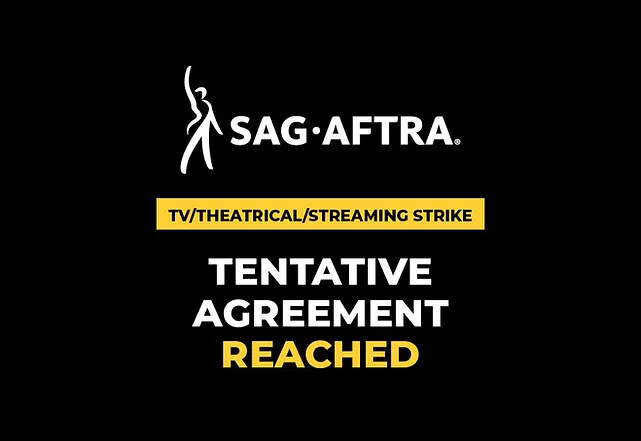 SAG-AFTRA Has Officially Ended Its 118-Day Strike
Congratulations SAG-AFTRA! You fought hard and for so long, and you won! That's so incredible! Your members help make the art we love possible, and it's so wonderful to hear that you and the WGA struck a victory for the fair treatment of creatives! I hope that with all of this attention, everyone appreciates the staggering number of people that it really takes to make television series and movies.
And with that victory, Sci-Fi Bloggers has a minor update. If you've been reading some of our more recent reviews, you will have noticed a disclaimer on some of them. We were severely limiting—and completely stopping for several months—our coverage of any visual media out of solidarity for the strike.
Now that the strike is over, though, we'll be transitioning back to covering movies and television shows. You may still see more book and podcast reviews than usual as we spin back up, but we plan on covering lots of visual media again. December is a particularly big time for new releases and between things like the new Percy Jackson adaptation, new season/series of Doctor Who, and the usual Marvel/Star Wars output, that's probably when you can expect things to go back to normal.
Possibly Related Posts:
Comments