The Call of the Flame: An Interesting Premise
We support the SAG-AFTRA strike and the hard work of writers, actors, and other creatives and crew that make the media we love possible. At the time of writing, critics are not on strike, and there is no call for any boycotts, but Sci-Fi Bloggers will be shifting focus to cover more indie projects and non-film/television media during the duration of the strike.
For more information about the strike and why it's important, go to: https://www.sagaftrastrike.org/
---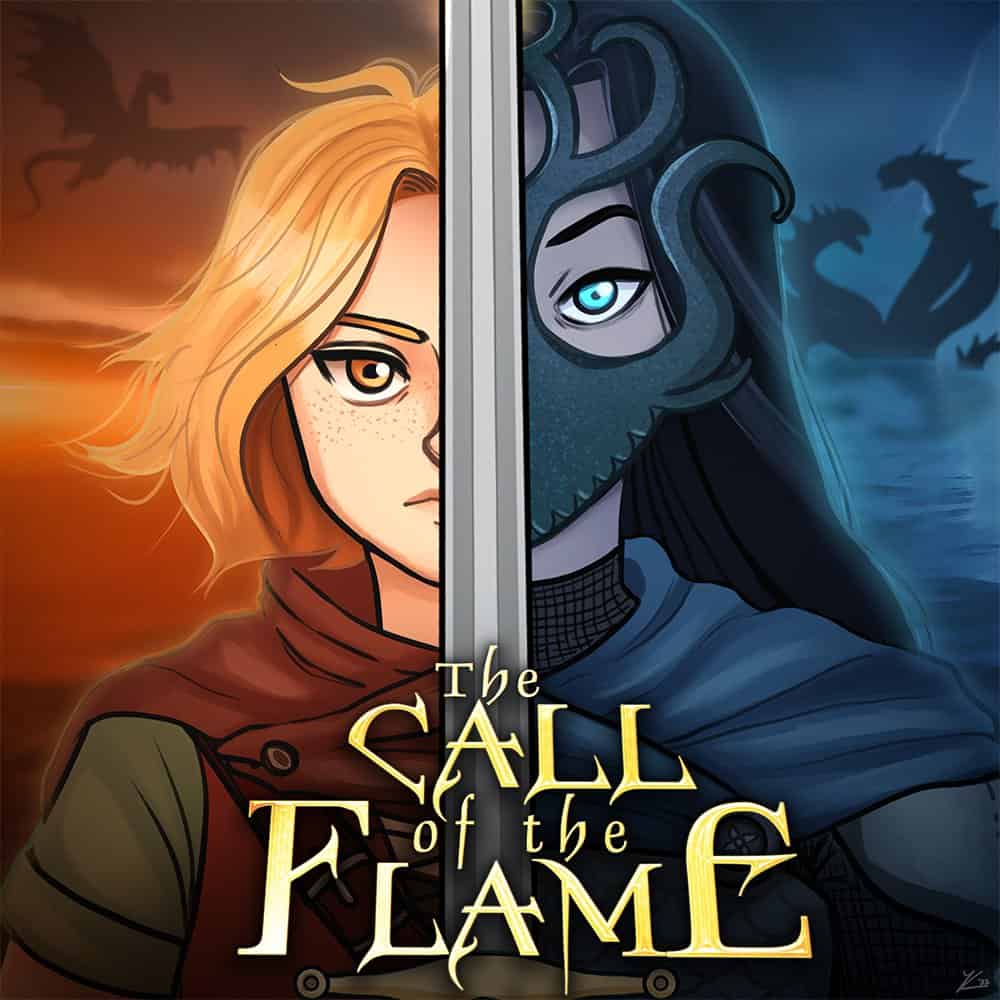 The Call of the Flame Sidesteps A Lot Of Its Possible Story Pitfalls
The Call of the Flame initially worried me that it would be a repeat of my usual concerns with Epic Fantasy. In my very recent review of The Legacy Saga, I talked about how stories in this genre can lack strong inciting incidents or story hooks because it's too busy with worldbuilding. And several times, The Call of the Flame almost fell right into the same trap but miraculously continued to pull back and keep things understandable.
This is noticeable on an almost moment-to-moment basis. It's almost trackable. A deliberate effort to thread that specific needle. The first part of the story organically introduces several worldbuilding concepts through a framing device of a funeral—and then, that all well established, an omnipotent narrator slams the listener with a ton of location terms, cultures, and more. And then, right about when the mind might buckle, it pulls back. We go into a simple bar scene. We get dialog that doubles as basic relays of information. There's an atmosphere of familiarity.
Basically, the strings remain obvious as they guide the listener, but they do serve as a guide. The important terms keep getting repeated until you start to pick up on them. I felt myself learn what the story wanted me to learn. And, as the ultimate saving grace, there were clear stakes, motivations, inciting moments, and more that kept the story interesting regardless of how fully one remembers town names. Sure, a lot of the plot beats were cliché, but at least it kept things moving.
The Call of the Flame Doesn't Let Its Story Linger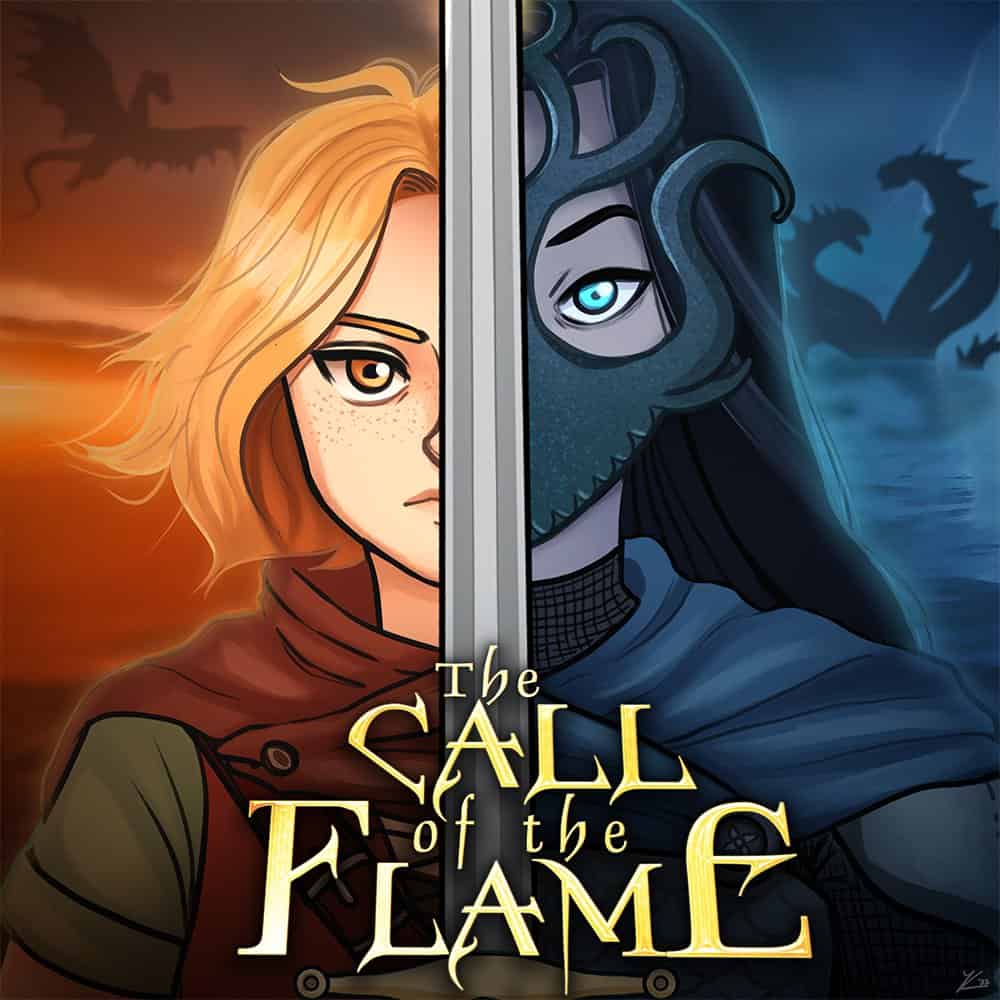 But the good, informative ones weren't the only narrative wires showing. A common problem for audio fiction, in general, is non-obvious or complex character blocking. It's almost unavoidable. When you can't show stuff, you have to rely on other methods. The most common ways I've seen are using sound effects, narration, or characters semi-organically saying things in ways that clue in the listener. Or any combination of those. I recently praised Unwell and Campfire Radio Theater for their sound design, and both of them handled this challenge with such skill it's invisible.
The Call of The Flame isn't so impressive. It uses all three of the options but somehow doesn't do any of them as well. The sound effects aren't inorganic, but they never blended in a way that made it easy to imagine a space. If it wasn't for the transcript, I wouldn't have known what I was supposed to get out of certain audio cues. I relied more on the explanations from the characters or the narrator—and those were even more clunky. The narrator just drops info and then goes away. Characters call out their actions or what they see with the bluntness of a play with no props. And while this method can certainly be done well, The Call of the Flame obliterated immersion each time it happened. The only exception was a scene with the orc character, Taruk (voiced by Corey Borchers), who narrates a fight scene he's actively in the middle of as a teaching method. It was fun. It had personality. More moments like this of seamless blending would've made me much more forgiving of when it happened elsewhere.
Speaking of the characters, there's a lot of them—and within the four episodes I listened to, they each only got a smidgen of characterization. Like a lot of Epic Fantasy adventuring parties, they fall into fairly standard tropes. We have the stoic warrior/mentor in the previously mentioned Taruk. The excited young man eager for adventure in Calan (voiced by Jacob Williamson). The rogue/thief duo of Jenquo (voiced by Garry Gibbs II) and Iriklas (voiced by Zach Young). And our main character, Bri (voiced by Bonnie Bogovich)—who is the most complicated thus far—falls ultimately into the usual destined, magic hero that you would expect from the genre.
The Character All Pull From The Usual Archetypes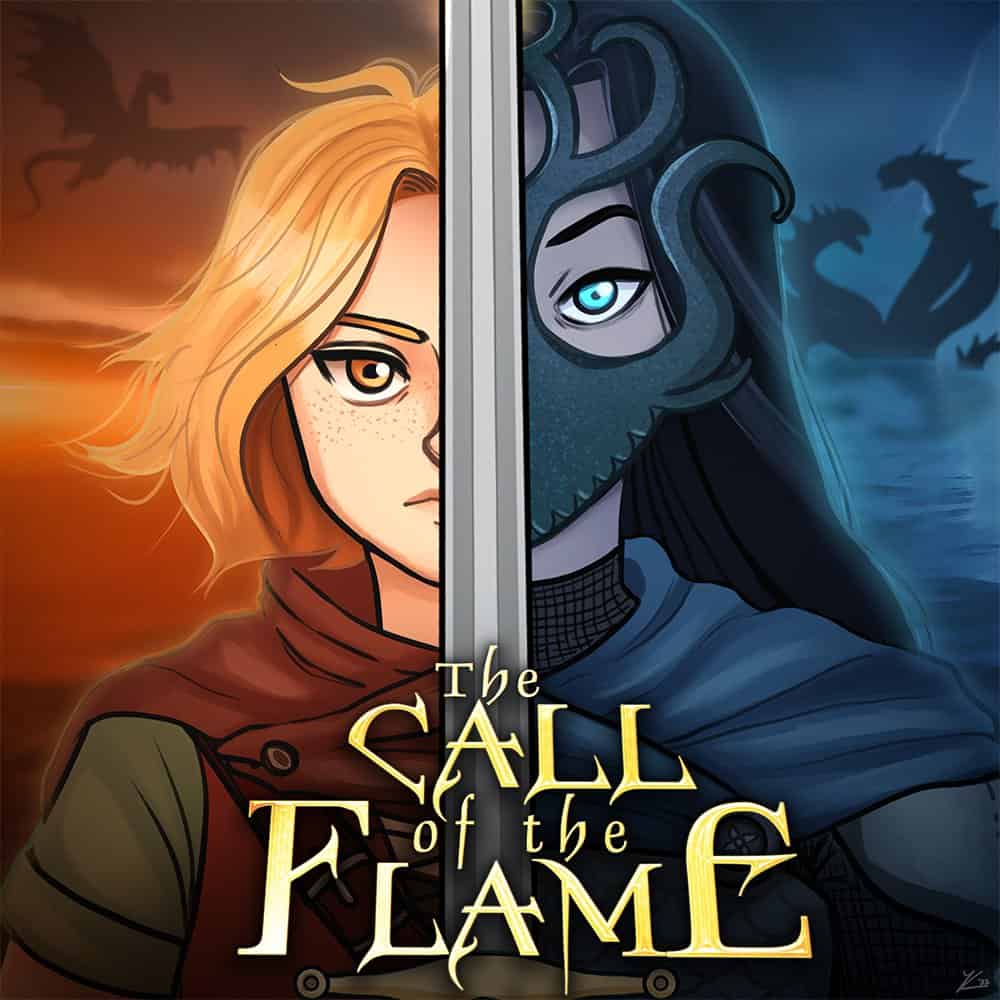 Also, regarding the characters, there's a heavy amount of coding—a term meaning utilizing/alluding to real-world cultures, sexualities, etc., through how characters are written—in The Call of the Flame. I'm not qualified to unpack all of it or analyze how well it's all handled, but each of the non-human races met in the first four episodes (orcs, elves, and dwarves) have a distinct vocal style/accent. We also get off-hand stuff, like people remarking on Taruk being more attractive than they expected or elves filing down their ears to pass for humans. This undoubtedly will be further explored as the series goes on and does seem to be a planned aspect of the worldbuilding, but it's still very notable.
And that's about all I have to say about The Call of the Flame. Besides the story being a lot more comfortable with death and killing in its action scenes than expected, it doesn't have much more in the way of standout aspects. The story is paced well, but the action scenes are confusing to visualize. The mythology/magic has some interesting allusions to the Greek pantheon and some creative applications of an elemental magic system, but it's not anything revolutionary. It's middle of the road. If you like Epic Fantasy, it might be something you'd enjoy—and appears to still be ongoing at time of writing, so you won't run out of listening material yet—but I wasn't particularly impressed.
Possibly Related Posts:
Comments