Top Five Classic Sci-Fi and Horror Series To Stream
There's a lot of amazing modern sci-fi, fantasy, or horror series to stream. But there's also some classic—and iconic—shows that every fan of those genres should experience at least once.
And a lot of them you can still watch online.
So, to broaden horizons and nudge a new generation of fans toward seminal classics, here's our top five.
The Twilight Zone (1959)
Remade recently—the first episode is stunning—the original series is worth the black and white for its imaginative stories, amazing and now iconic twists, and great acting. This was a series that could throw at you terrifying concepts and heartwarming implications at equal levels. Some personal recommendations are "A Nice Place to Visit," "To Serve Man," and "The Monsters Are on Maple Street." You can stream the series on Netflix, and I highly recommend doing so.
Shlocky, violent, and perhaps not always in good taste, this series is something that likely created long-time horror fans. For those that are not acquainted with The Cryptkeeper, it's about time you were. For recommendations, I'm less familiar with this series, but apparently the episode to see is "Death of Some Salesmen," which stars Tim Curry. Tales from the Crypt is available on Amazon Prime Video, though appears to be region-locked and not available in the United States.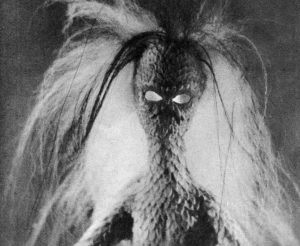 Also in the black and white era, Outer Limits is another series that goes for contemplative and philosophical episodes. To set it apart, though, it has a lot more wonky and strange special effects than The Twilight Zone. If you like old-school alien effects, then check out "The Zanti Misfits" for one of the show's more famous episodes. You can find it to stream on Prime Video.
If you like Twilight Zone, this is more of that, but focusing on horror. The first episode's segment "The Dead Man" should instantly give you a sense of if this show will be your cup of tea. The primary draw is likely to be Rod Serling himself, and if you want an episode connected more to him, then check out "They're Tearing Down Tim Riley's Bar." You can stream it for free (with advertisements) on NBC's website.
Not afraid to shy away from some heavy subjects, this show is a time-traveling cult classic. Somewhat similar in concept to Doctor Who, we follow one man whose being constantly thrown around time and required to solve a problem each time he lands. If you like historical fiction or just time travel stories, then you should get into this series. I don't so much have specific episodes to recommend with this one. To get into the series, find an episode that deals with a historical subject of interest to you. You can watch Quantum Leap with advertisements on NBC's website.
—
And those are five classic science fiction and horror series you should see! There's a lot of quality here, and it is well worth your time to experience them as much as you can. So, start a video chat with some friends, and prepare for cheesy effects and amazing, timeless, and brilliant stories.
Possibly Related Posts:
Comments