The Nothing That Is: The Scariest Book I've Read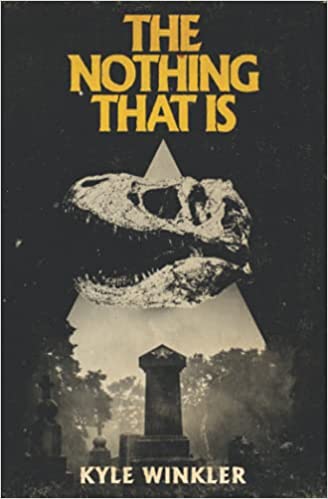 The Nothing That Is Holds Many Flavors Of Existential Fear
The Nothing That Is sits on the list of books I've reviewed that scared me. Only certain scenes in The Twisted Ones, The Night Will Find Us, and some Fazbear Frights moments caused similar reactions in recent memory. Since I finished listening to The Magnus Archives, it takes a lot. 
But the thing about being a horror fan is that you want to feel fear. The usual solution for this is finding either the most shocking or strangest horror possible.
The Nothing That Is fulfills the latter—which is my preference. It's a wild book that kept me unsure of where it was going. Its premise alone is unique. A caterer in 1986 finds himself a strange new gig: something calling itself "Mr. Dinosaur" offers to pay an enormous amount of money for an increasingly disturbing meal. The book gets more unsettling from there, descending rapidly into nightmarish visages and concepts.
And what's nice about this is it's not weird just for the sake of being unpredictable. It ties disparate oddities into sucker punches in less than two hundred pages. Mr. Dinosaur remains terrifying the more you know about him.
There are several unfortunate instances of lost potential, however. It keeps this from being one of my favorite books. The story doesn't work nearly as well when it plays out "normal" moments. The main character is fine but has the whiff of a specific character archetype I often see mishandled. That's mostly my own bias, but I saw the same thing in 40+. The plot gives him an undeveloped love interest and makes him too casually competent and in the right. Because it's horror, things don't stay that way, but if you've read a lot of novels—especially thrillers—you'll probably recognize the type. And he's paired against an even more generic "corrupt boss" character. And the boss is only made interesting by the horrible things that happen to him because of his actions and Mr. Dinosaur. 
This Book Works Only Because Of How Scary It Is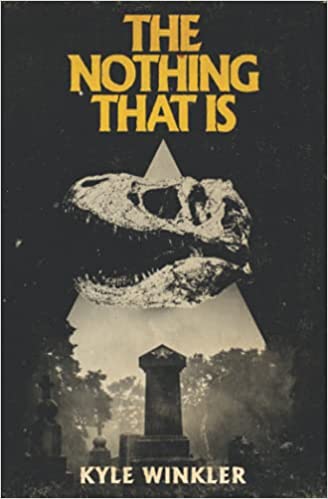 Stories need some structure to get to the good bits, sure. And I understand a little wish-fulfillment to juxtapose the horror. But it's still a book employing generic functionality where even more spice could've simmered. The characters exist to face unknowable terrors and creative nightmares. They aren't memorable otherwise.
This didn't have to be the case, either. It's both a compliment and a complaint that I wish The Nothing That Is was longer. With more time, we could've had better-explored characters and well-conceived relationships. With more pages, we could've gotten more cosmic horror. Monsters/gods revolving around eating are familiar enough, but this book explores the idea with a sharper edge. I would've loved to see more of the implications played out on the page.
If you've been reading many horror novels but are sick of cliches, I must recommend The Nothing That Is. It's weird and bleak. For some, how it treats certain characters, and its general chaotic nature will make it unpalatable. But, if you, like me, wanted a proper scare, it'll do that. The Nothing That Is will creep into your mind and stay with you long after finishing it.
Possibly Related Posts:
Comments