The Night Will Find Us: Slowly Keeps Improving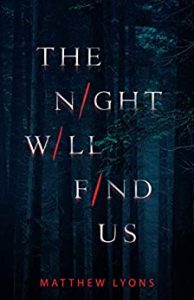 The Night Will Find Us Grows Past Its Tropes
My initial interest in reading The Night Will Find Us was because it appeared to be a classic "friends camping" horror story with a heap of cosmic horror on top. And I got what I wanted. Those two things are a big part of the story.
But, despite an old god and monsters being present, the moment-to-moment reading revealed its nature as a human tragedy. A single act of heinous violence spirals off into an increasingly dire story. This is a staple of cosmic horror, but it put me more in mind of a crime drama. A bridge burned leads to increasingly bad choices, and people keep dying. The supernatural only needs to nudge the group to their next catastrophe and doesn't show itself on the page as much as expected.
And by using a plot like this, the book's a form of scary. Written, long-form narratives are challenging to keep frightening—there's a reason The Magnus Archives is all short stories—but The Night Will Find Us maintains a pulse of dread. It's doomed souls still crawling for freedom.
However, my chief complaint about this book is it's still too long. It progresses day by day and spends those moments in the slow unveiling of mysteries and character building. And this would be interesting if the story didn't lean so hard on vagueness. Mysteries stayed unanswered—or I missed their explanations. Cosmic horror needs unknown elements, but storytelling demands things to ground the reader. Moments would've been more horrific if a few more remnants/clues remained from past atrocities or supernatural devastation. A skull. A diary entry. An artifact of past suffering. Something tangible confirming the history of the horror. I like everything we get; I wish we got more of it for the page count.
The Horror Aspects Are Vibrant If A Tad Underused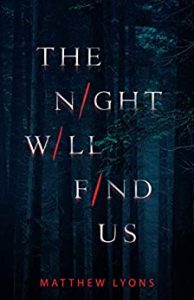 Thankfully, the characters give the reader something to ponder during slower sections. For horror to work, especially tragic horror, you need to like the victims, and The Night Will Find Us spends a lot of quiet moments acclimating the reader to them. A pattern emerges of deep emotional talks (often around campfires) followed by more mysteries or more horror and gore. Matthew Lyon has a talent for these conversations, and I enjoyed hearing the characters try to cope with their fresh hell. Certain bits of dialog felt achingly real. But even with how they talk, they remain relatively stock characters—even bordering on unnecessary stereotyping or sexualization. Only the main two feel realized as people and not as potential corpses. Some books and stories don't even go that far though, so it still sets it apart.
The other thing The Night Will Find Us achieves above its contemporaries is its use of language. This book is inventive with its violent descriptions. It spends a lot of time communicating how much everything hurts. I don't think I've ever heard pain and injury described like this. If you're squeamish or deeply empathize with characters, this book will be an endurance test of the highest caliber. It didn't harshly affect me as a seasoned horror reader, but it'll likely rattle the average fan.
But whether you like this book really will come down to how you perceive the pacing. It's a tale with a lot of walking around the woods or dealing with trauma. For some, this atmosphere is necessary to enter the right horror headspace. If you feel like it's dragging its feet though, it will continue to and only accelerate when it's good and ready. The Night Will Find Us is a solid horror thriller. You just must wander through its pages to find its genuine appeal.         
Possibly Related Posts:
Comments