Remake Harry Potter–You Read That Right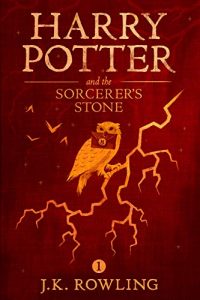 You heard me: remake Harry Potter. It may seem like sacrilege to even suggest the idea—but, seriously, the movies are too short, too limited, too reliant on the readers being the viewers that they are not nearly as good as they could be.
Actually, a Harry Potter movie would never cut it.
We need multiple, high-budget seasons. That's the correct way to handle any beloved long-form series but Harry Potter deserves the treatment especially and as fast as possible.
Just imagine it. Imagine an entire series devoted to the world of wizards? One of the biggest draws of Harry Potter is the magical school aspect—it's a huge amount of the word count. The movies, by necessity, jump to the big adventure at the end of the school year and focus on it—but we could see entire episodes just spent around Hogwarts, move through the year as Harry did.
You can even keep the gimmick of the movies. Release a season a year, and we can watch the new actors grow in real time again and let a whole new generation experience that wonder. Special effects are so much better than they were back in the days of  Sorcerer's Stone, and much more of the world can be rendered with care and aplomb.
We Can Make Harry Potter Movies Better
I know it may seem worrisome to risk another Cursed Child happening here—but this would be a direct adaptation. We all know the books and love the books and will fight for the books, so, a direct adaptation, with modern day graphics, and focus on changing as little as possible, would be nothing but upside.
Though, yes, we would not have the actors that made the movies what they are—they will never find someone better to play Snape, ever—but, we can have a few cast members come back from the movies. Even if it's just a cameo, Ralph Fiennes and Maggie Smith could still do something if they were up for it.
It's Going To Happen To Harry Potter Eventually
They are going to remake it anyway.
Fantastic Beasts will end, and it will have been even more years since Deathly Hollows and some executive somewhere will get a green light in his eyes—and I would much rather it happen by fan demand, and with fan insight and a focus on just getting the books as they are on screen.
The best, yes, the best fantasy series of all time should get the proper visual immortalization it deserves.
Possibly Related Posts:
Comments