Foundation: Almost-Phenomenal Science Fiction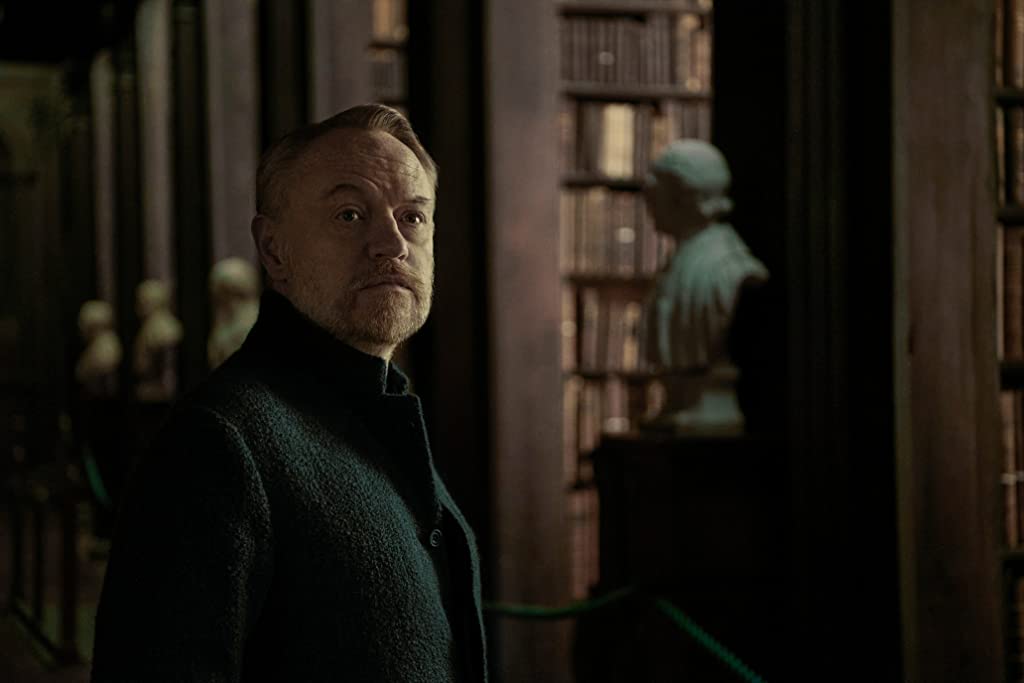 Foundation Has Such An Incredible Sci-Fi Premise
To review Foundation, I must reveal my lack of foreknowledge. I've not read the books; I've heard amazing things and that they're a seminal work of science fiction, but never ventured there myself. I probably should now: if they're better than this show, they're probably incredible.
And with that, I've revealed my opinion early. Foundation is a deeply flawed show, full of things I will criticize, but when it explores its core science fiction ideas, it's everything you could want. A "what-if" taken so far and in so many directions, I was reeling from the concepts.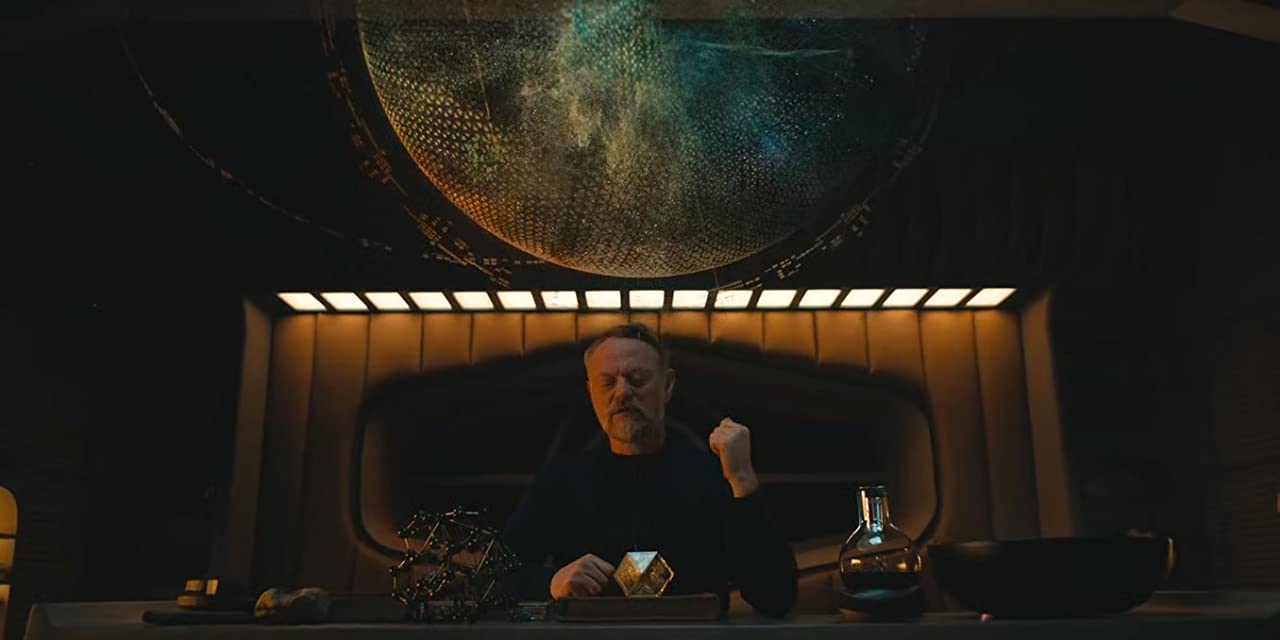 The Series Explores The Idea Of Fate Scientifically
For those like me, here's the basic idea of Foundation: in a far-flung future where a dictatorial monarchy rules over hundreds of populated planets with little mercy, a man creates an incredibly complex form of math capable of predicting the actions of populations (but not individual people).
And he's gone and calculated the end of the empire.
From there, it's layered critiques of anti-intellectualism, cultural bias, and tradition. There are deeply interesting looks at faith, religion, trust, and math. Despite such heady topics, the story constantly focuses on how its ideas affect people living in this future. It tackles what it means to know the shape of history but not the minutia and the bravery of facing that unknown.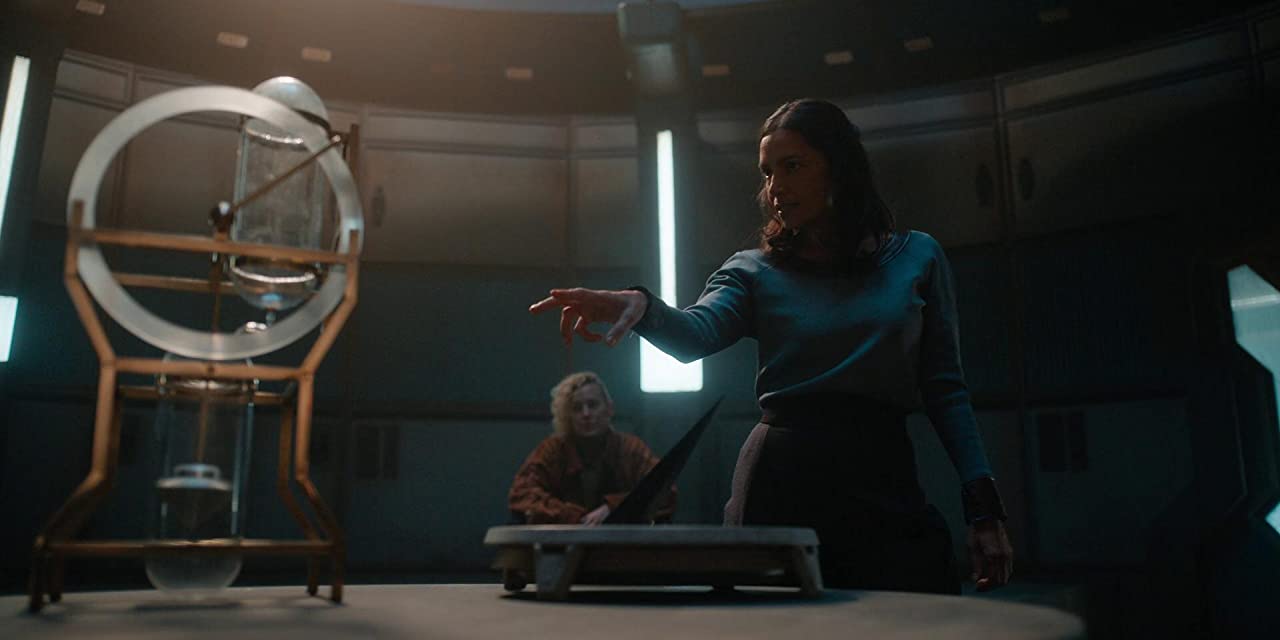 Foundation Still Somehow Tells A Grounded Story
Foundation is also dazzling in terms of its technology and CGI. Some of these ships must be models and camera trickery because it often looks real. Though supposed to be hyper-advanced locations, the sets also seem lived in, and the technology everyone uses never overcompensates into something particularly farfetched given the setting. Besides the occasional oddness with their hologram systems (and The Vault looking like something from a video game), this may be some of the best and most well-thought-out visual effects I've ever seen.
And that's not even covering the often-excellent camera work underpinning all this techno-wizardry. Tiny directorial decisions that didn't need to be there, like match cuts and unique scene transitions, elevated the artistry. A man waking up and seeing his wardrobe for the day and then suddenly dressed in his final attire, via one nigh-perfect transition shot, took what was already a phenomenal subplot of legacy and death and made it somehow even better.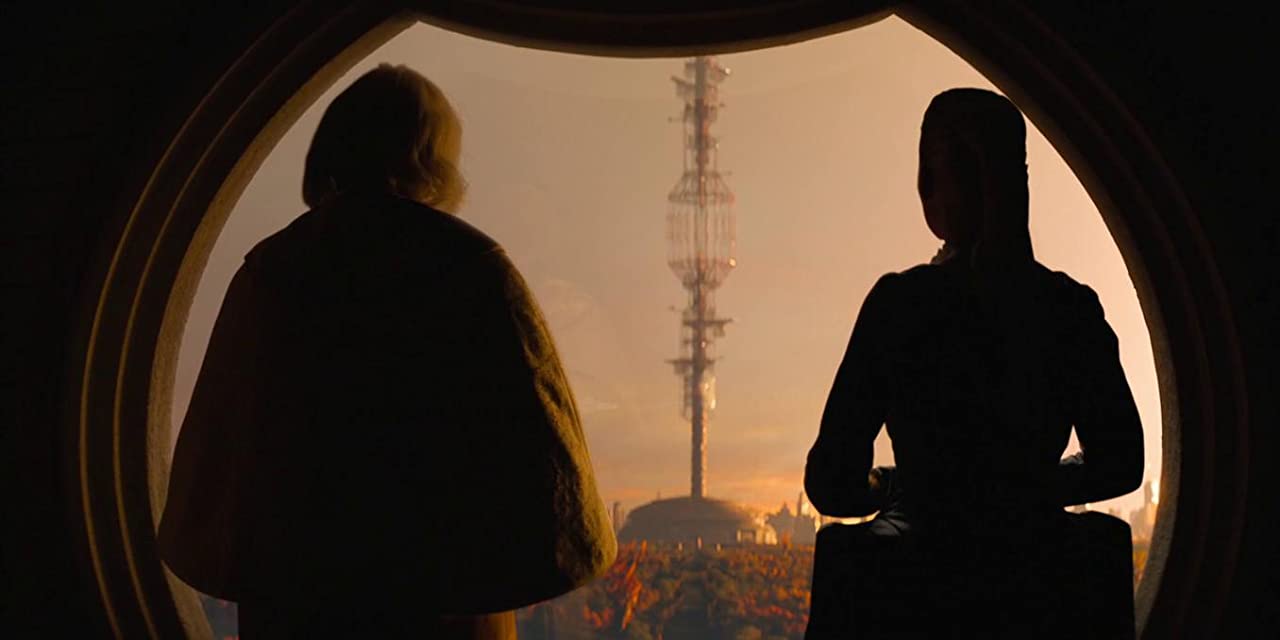 Foundation Was Clearly Made By Dedicated Artists
The characters are also—practically across the board—solidly written and acted. Yes, there's a little "I'm so smart but so alone" cliché storytelling, but they never linger on it. Hari Seldon (played by Jared Harris) is a likable academic character who's delightfully capable of devious plans. Gaal Dornick (played by Lou Llobell) works fantastically as our point-of-view character, a prodigy who's dropped into helping save the universe and deals with faith and math. Salvor Hardin (played by Leah Harvey) posits an interesting counterpoint, exploring how the math affects those who don't believe in it. Really, from Demerzel (played by Laura Birn) to Raych (played by Alfred Enoch), each character adds a new piece to this plot's themes and thought experiments.
But, if you've read my recent reviews of Andor or Quantumania, you know the villains are often the highlight for me. Brother Day (played by Lee Pace) is the kind of evil king who makes each scene tense and engaging. Brother Dawn (played—at first—by Cooper Carter) has a few conversations that address nature versus nurture, and his presence in the plot helps further elevate one of the show's most emotionally powerful—and dark—scenes. But Brother Dusk (played by Terrence Mann) steals the show in these first three episodes. The pathos, the emotions, the dialogue. It was just a delightful surprise from a (sort of) trio of characters that could've been very one-note.
The Three Villians Have Some Of The Best Scenes
But here comes the criticisms of the show. While Foundation has all I mentioned and more going for it, it also has moments that ejected me from the story. The first moment happens in the first few minutes when it makes an unnecessary "joke" that sexualizes a very young character. And it's not the only moment that feels uncomfortable.
Another notable issue is how the story desperately wants you to watch the next episode and will throw out tone-shattering moments. Foundation is the type of sci-fi series that wins with strong ideas and subsequent philosophical explorations—it doesn't need more. It's not and should not be treated like a thriller. I would normally complain about the show being rather exposition and narration-heavy (and it very much is), but that's the point. That's what you want from a show like this. The conversations and ruminations are more often than not wonderfully engaging and often poetic. They tackle fascinating concepts. It barely needs action scenes at all. There are notable moments where violence makes sense in Foundation and propels it forward, but they are moments of societal upheaval, of the math being right. And those moments are thematically strong.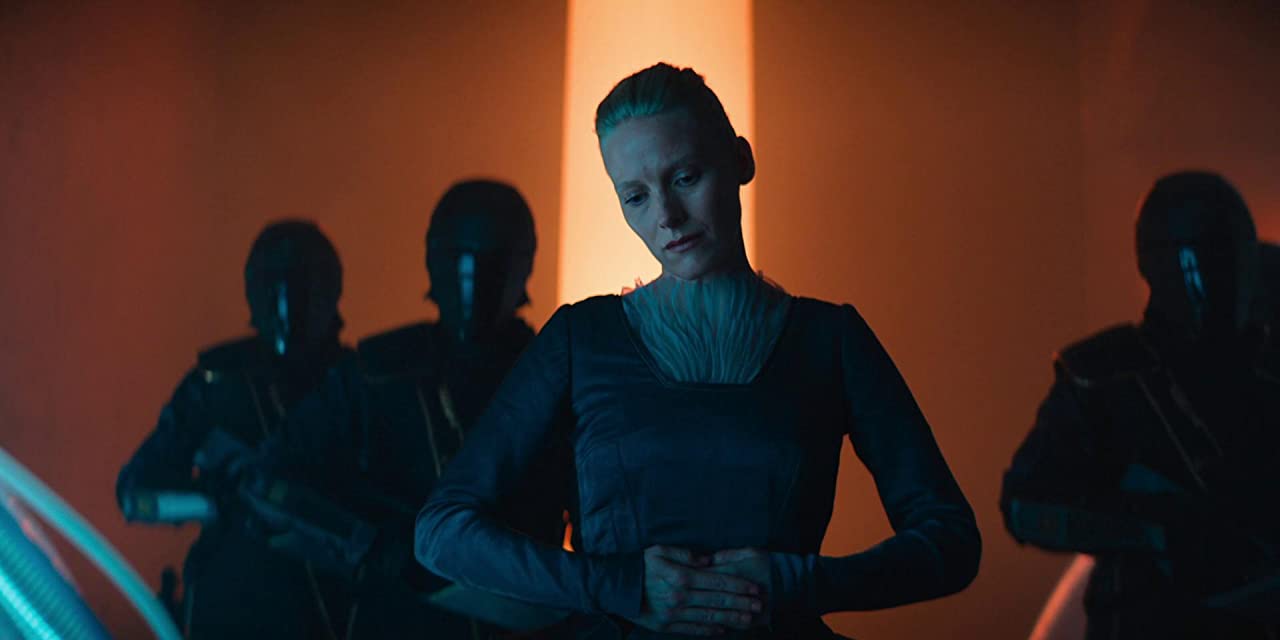 Foundation Is At Its Best When It Is About Its Ideas
And, finally, my weakest criticism, but worth mentioning, is how the series seems to have "magic" in it. A few superpower/psychic moments, especially with Salvor. Perhaps that's the point or the setup to some twist, and I've simply missed the foreshadowing (it's not the only instance of maybe foreshadowing). Still, the plot has several moments of characters simply "feeling" something is wrong with little-to-no explanation. And it often kicks off something critical to the plot. One "twist" happens because a character notices they miscounted primes. It seems wrong in a series that so cares about cause and effect for intuition to play any major roles in problem-solving unless it's a commentary on faith, the divine, or fate—in which case, it would need more narrative focus than it gets.
Thus, with all this laid out for you, dear reader, I present the paradox of Foundation. For large chunks of it, it was one of the best shows I've seen in a long time. Like many great science fiction stories, it uses a far-flung future to make you think about the present. To weigh in on how well and accurately it represents/approaches/parallels real topics is beyond this article's scope, but the show got my mind running at the idea of predictions and how societies react to them, and moments like that are what I go to science fiction for. Those moments were glorious. But, then, horribly, inevitably, the plot would drop rapidly in quality, making weird pacing and storytelling choices and derailing everything for scenes at a time—only to snap back to good again. Foundation could've been something special, a series I could sing the praises of for a long time, but, as it stands, it's only a solid science fiction series with well-above-average spaceships and cityscapes and a few standout scenes. I recommend it for fans of the genre but don't let Foundation get your expectations too high.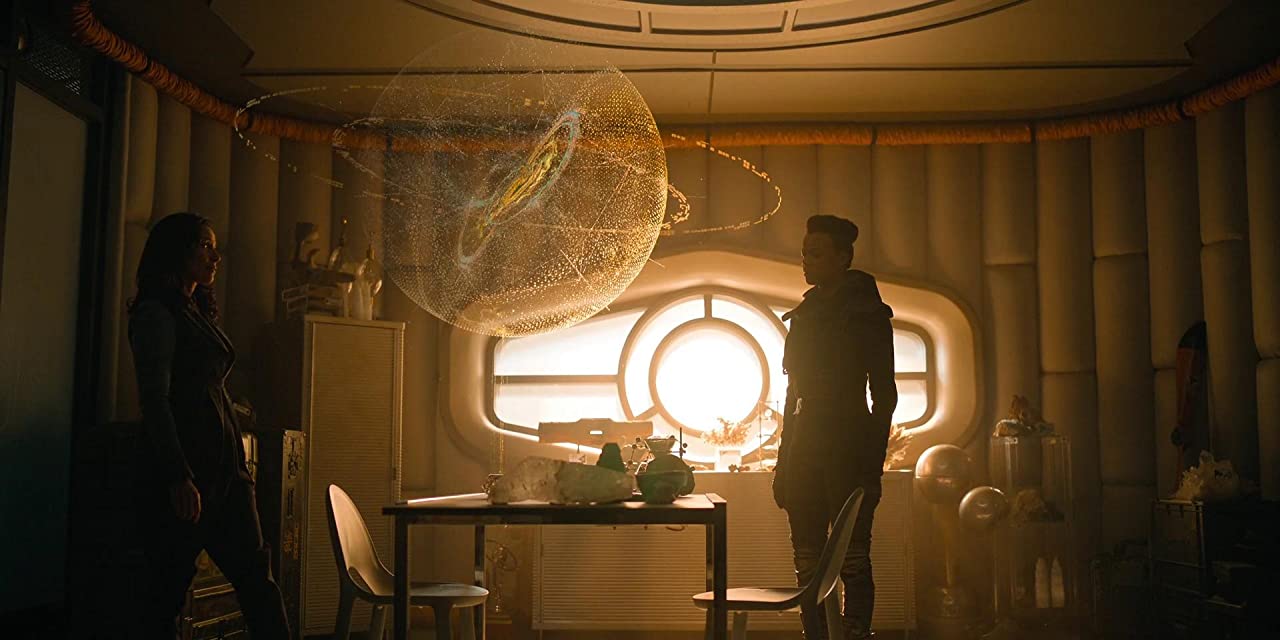 Possibly Related Posts:
Comments