Devs: Alex Garland Does It Again
Devs Is An Absolutely Brilliant TV Show
Going into Devs, I had expectations. I had heard the pacing was slow. That it was hard to get through.
I did not remotely have that issue.
Instead, I was engaged, enraptured even.
I also didn't realize this was an Alex Garland show until the ending credits. And, if I had known that simple fact, I would have had no concerns. Alex Garland has a style that makes everything he touches—at least that I've seen—enthrallingly heady, mentally challenging, and worthy of long ponders.
And with Devs, he's pretty much cemented himself as one of my favorite directors. He takes a premise, an otherwise pulpy idea, and makes it very serious.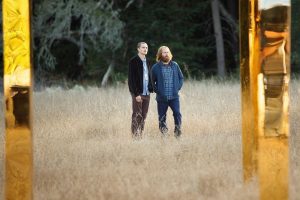 Devs Does Serious, Hard Science Fiction Properly
So, spoiler alert, here's the hook: what if you had a machine that could accurately predict the future? And what if the future could not ever be changed?
I don't trust many to do this justice. In fact, it's a miracle Devs turned out as well as it did. Here we have not only scenes of characters having philosophical discussions and giving monologues on the nature of grief, but it's moved along and brought about by a tense techno-thriller plot with camera work like it's from David Fincher. And the two modes are swapped to and from nearly seamlessly.
Devs Shows Two Genres Bolstering One Another
But it's not for everyone, even fans of sci-fi, thrillers, or philosophical stories in general. Devs expects more from you than most shows. It's not something to be enjoyed casually. Devs will not help you unwind, de-stress, or calm down. It's not fun in the traditional sense—and I don't blame you if you're not up for that. This is a cold but not uncompassionate look at a potential future. It manages a sense of bleakness and nihilism while still having engaging characters, sensible twists, and continuous uncertainty about when, who, and where someone's going to die, discover something, or be deceived.
And, if that sounds good, even a little: watch Devs. It may not be the most action-packed show in the traditional sense, but there's more than one way to keep you on the edge of your seat.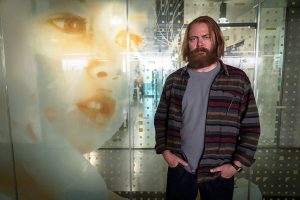 Possibly Related Posts:
Comments