Creature Feature Reviews: "In Bloom" by Paul Tremblay
Recently, Amazon got together six horror writers that you've likely heard of and tasked them with writing short stories about monsters. The collection is called "Creature Feature." And, in anticipation of Halloween, I figured it would be fun to go over each of the books in the set individually throughout the month. Then, we'll see which one is the best of the bunch.
We'll be going over them in the order they're presented, continuing with…
---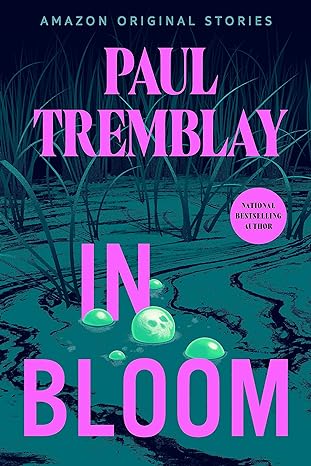 "In Bloom" by Paul Tremblay
"In Bloom" just kept missing. Each time the horror felt like it was going to build to something, each time I thought the concept was going to hit harder, it just failed to work.
This might be because the prose is written in a wildly different way than usual, and I was not pleased by the experimentation. The first part of the story is a detailed outline of background events. "In Bloom" isn't so much a running narrative as it is a massive info dump that never ceases until the pages run out. Dense paragraph after dense paragraph doing all the telling in the world, with almost no showing to be found. It was actively harder to read than it should've been.
But then, a moment of hope. The narrative flips to a first-person account, told through dialog. Perhaps, I thought, there would be a spirited, back-and-forth conversion. But, almost entirely, no luck: it's more walls of paragraphs, just in the form of a monolog to justify it.
At the very least, the monolog was where the story felt like a story. We get a strong emotional throughline, a creative monster, and some damn near cosmic horror moments—but none of it ever manages to be scary. 
"In Bloom" could've been the best story in the collection. The idea of climate change giving birth to a monster whose very presence causes weird reactions in humans is scary and thought-provoking. There was real potential here for body horror, drowning horror, or some other disease-based scares, but for such a slow-paced tale, it chooses not to linger on that part. It darts to the framing device narrative without much fanfare, defusing tension mightily, all for the sake of the only other emotional payoff the story could have. This second ending was at least semi-strong, utilizing some elements of tragedy, but also felt remarkably contrived in its timing. So, yet again, a miss.
Unless you're simply dedicated to reading all of these stories like I am, skip "In Bloom." Reading it felt like trudging alone through muck.   
Possibly Related Posts:
Comments