AROUND THE NET (11/18/2015): A Halo's Destiny Fades
Here at Sci-Fi Bloggers, we run a lot of individual pieces on the site, each of them revolving around and focusing on a specific topic. Sometimes, however, we like to crank it up a notch and take a look at a whole lot at once. With that said, we invite you to follow us as we take a look at what's happening…AROUND THE NET!
Reclaimer: A Halo Fan Film
Fans of the game Halo: Combat Evolved can now enjoy the story without the use of a game controller. Reclaimer is a sci-fi film that takes place during the events of the Halo: CE game.
The story follows Marine Staff Sergeant Marvin Mobuto and other survivors who survive a crash landing on Halo. They are then forced to battle the Covenant, the Flood and each other in order to survive.
Reclaimer is currently in pre-production and is scheduled to begin shooting in January 2016. To learn more about the film and keep up with updates follow their Facebook page HERE!
Dark Matters
In the not-too-distant future, a select group known as the Consortium have the technology and resources to determine what's best for humanity's future. The question is are they committed to saving the world or creating their own status quo?
Dark Matters is the first of a trilogy. The story follows a new CEO who receives an invitation to join the Consortium. The more involved he becomes with the group the more blurred the line between right and wrong becomes. Meanwhile, an art curator has a series of visions that puts her in the crosshairs of the Consortium.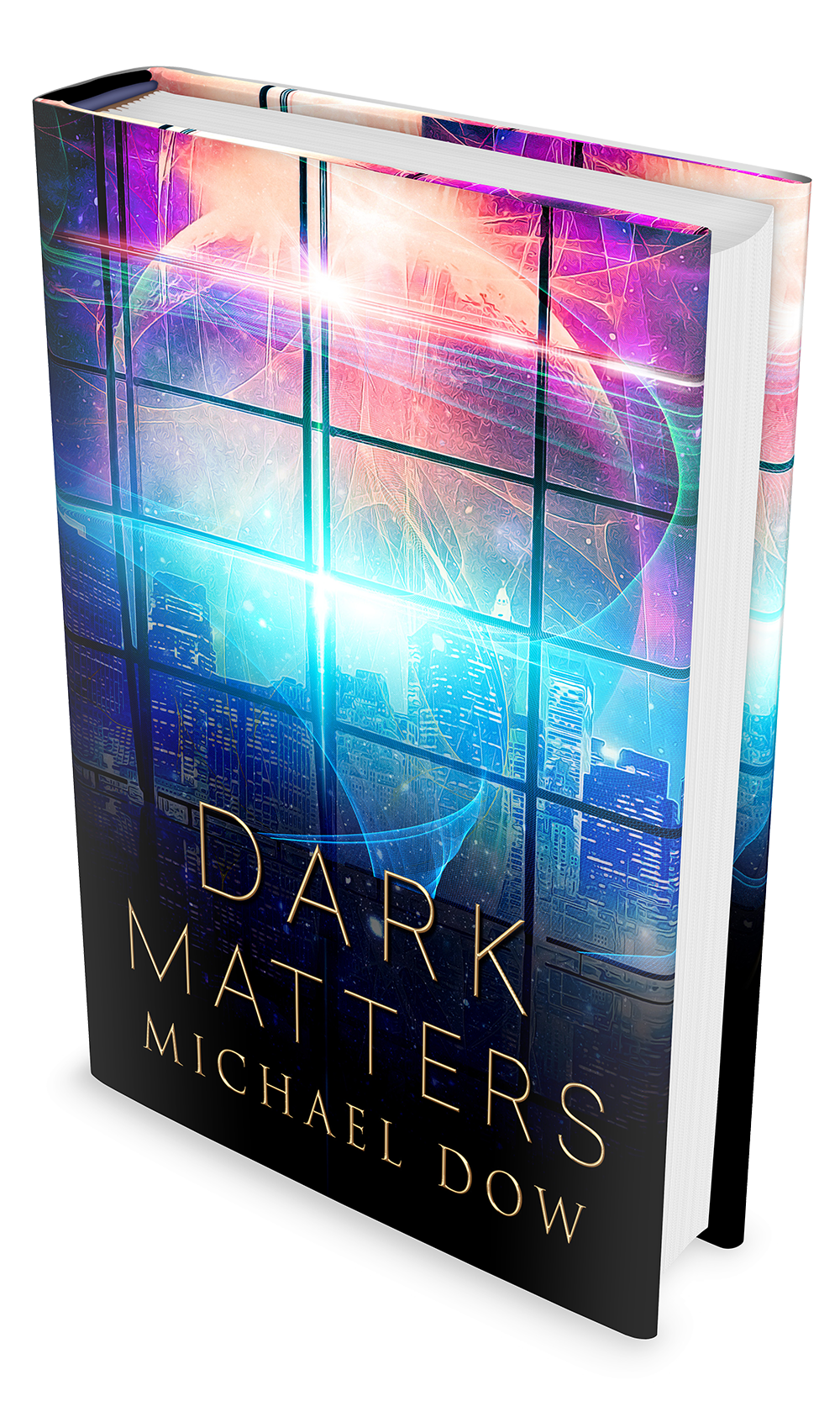 Written by CEO-turned-author Michael Dow, Dark Matters is set for release in February 2016. To learn more about the book and its author, click HERE!
The Raiven Destiny
Rob Garcia has written and directed a short film that will kick off his unique science fiction franchise, The Raiven. The film has a creative team of people who have worked on films such as Jurassic Park, Terminator 2 and The Avengers.
The planet Kathigana has been ravaged by war at the hands of the Anadain. Kedjorian is a revered Kathiga hero who must protect an emissary who has a map to the Raiven, a weapon powerful enough to stop the Anadain. When his ship is gunned down on the outskirts of Kathigana, an injured Kedjorian must use all his strength to protect the emissary and get the weapon.
The Raiven is currently seeking funding on Indiegogo. Our very own Editor has made a donation to the film and gives its creators high praise for the original work they're putting together. To learn more about the film and donate yourself, check out the campaign HERE.
Credence
Director Mike Buonaiuto has released his new film Credence following a successful Indiegogo campaign that raised $23,000 in funding.
Receiving high praise for its breathtaking cinematography, chilling performances and powerful script, Credence is the story of a world ravaged by violent storms, wherein survival has been rendered impossible. During the course of the film, one family finds itself torn apart during the last evacuation of earth.
To learn more about the film and to watch it online, click HERE.
Rotor RD1
Director/producer Chad Kapper first conceived Rotor RD1 from Flite Test, a 400,000 strong online community of drone enthusiasts founded in 2010 by Kapper. After a few years, a $350,000 project is now a reality.
Survivors of a viral outbreak that killed 90% of the world's population struggle to rebuild the world in the aftermath. Autonomous drones which originally delivered vaccines for the disease fly aimlessly and are now hunted for parts and resources. Kitch, a sixteen-year-old, finds a drone named RD1. He then finds clues about his long lost father which lead him on a harrowing journey.
Learn more about the Rotor RDI and watch it online HERE.
The Octavian Saga Begins
Octavian is a space opera novel written by brothers Jay and Robert Ventura, the first in a short series.
Ian Starbrook's family linage makes him feel pressure to succeed as he starts training at Jerab Galaxy's ranger academy. Things take a turn when Ian stumbles on secret information about a particular planetary invasion. Soon he and his friends find themselves on a daring adventure to save the galaxy.
You can buy a copy of Octavian and learn more about the book and its authors HERE!
When the Stars Fade
When the Stars Fade is a military sci-fi action-adventure (quite a mouthful of a genre there) novel by Adam Korenman, and it has received acclaim from both critics and soldiers.
Pilots Cameron Davis and George Locklear are ready to enjoy a long weekend that gets canceled when not one, but two alien armadas come to earth. Although humanity wins the initial battle, humanity quickly has to prepare for another that could very well be their last.
You can purchase a copy of When the Stars Fade and learn more about the book and its author HERE.
Starspire Hemisphere
Millennia have passed since a global cataclysm forever changed the world as humanity once knew it.
However, two rival factions have emerged and the discovery of a new technology could have a huge impact on Earth once more. Two detectives from the rival states are assigned to investigate a seemingly unrelated crime in one continent's smallest corporate state. They must struggle to work together as the threat of war looms over them.
Starspire Hemisphere was written by Jack Lear. You can read an excerpt and make a purchase by clicking HERE.
Greenwood
Nineteen-year-old Lexi Connors lives in a futuristic America divided into sectors: North, South, East and West.
Lexi lives in the North's capital of Greenwood where the townspeople are on the verge of war, tired of living under the rule of a tyrant. When Lexi discovers Greenwood's hidden secret, she finds out about a secret war that has raged for years. She learns the truth regarding what split America apart and is thrust onto a life-threatening journey to become Greenwood's new leader.
Written by Alexandra M Griesinger, Greenwood is available for purchase HERE!
Beyond the Rest of Us
James Pollack is a retired Swiss banker with a dark past, a difficult history with Italian women and the unpredictable ability to astral project.
Suddenly, an corrupt, undercover European operation targets James and he is captured and dragged back in time to the year 1814. He has to use all of his skills to find out who is behind his abduction and what they really want from him.
Get your copy of Beyond the Rest of Us, written by Andrew Man today by clicking HERE!
Well, that's everything. Can't wait to see you guys next time we go around the net!
(A NOTE FROM THE EDITOR: Guys, the artists above deserve all the support they can get. We report on major studios and television series all the time, but original content is hard to come by these days. Help these guys out. Let's make art better.)
If you enjoyed Manny's trip around the net, you can find the rest of his work right HERE on Sci-Fi Bloggers. You can also follow him on Twitter @KN_Manny.
Possibly Related Posts:
Comments