Guest Post: The Good Alien; How Sci-Fi Makes Us Better People
(Thanks to Alicia Lopez for her amazing article!)
Our society likes to imagine the end of the world. Each year, dozens of dystopian, apocalyptic, and post-apocalyptic movies grace the big screen. Movies like Captive State (2019) and Extinction (2018), paint images of alien invasion and the destruction of the human race. I love a good shoot-em-up sci-fi film as much as the next person does, but the sci-fi genre needs another trope: the good alien. The good alien is human-friendly and oftentimes initially misunderstood. While at first introduction, we are set up to believe we should kill the good alien because it is different and might be hostile, we are forced to re-evaluate our earlier reactions upon learning their story.
The promotion of good aliens encourages acceptance towards people unlike the viewer. Doctor Who is great at this sort of promotion. Characters like Madame Vastra, a lesbian Silurian living in Victorian London, the Doctor themself, and (unless they are being possessed) the Ood are all examples of the good alien. Viewers, seeing Madame Vastra, a "lizard woman from the dawn of time" living in Victorian London, often find her jarring and bizarre at first. But with time, the viewer soon sees her in the same way they see the non-Silurian characters. What was once odd becomes normal as the viewer adjusts their expectations.
Additionally, Madame Vastra's marriage to Jenny Flint, which sadly could have been a source of contention among viewers, is generally treated as completely normal. Rather than fretting over a lesbian relationship, Victorian London is more taken aback by the mixed-species aspect. To our modern viewers, Jenny and Vastra's relationship normalizes same-sex marriage and inter-racial marriage by providing a more extreme inter-species example.
But sci-fi has been introducing alien characters who challenge viewers' perceptions for ages; it goes back way before the era of NewWho. Classics like the part-Vulcan, Mr. Spock, E.T., and Yoda are just some of our treasured heroes. Yes, Yoda is a two-foot-tall, green puppet with gigantic ears, but he's also a Jedi master who will be respected. The normalization of characters who, by our Earth standards, are anything but normal makes it easier for audiences to relate to the small-by-comparison differences between themselves and their fellow earthlings.
Sci-fi's good alien also helps to make us more empathetic. 1982's favorite alien, E.T., captured everyone's hearts as millions tuned in to see if he would be able to make it home. Although I have never been more than a phone call away from my family, I sobbed during E.T. and was able to empathize with him despite having no connection to his situation. In instances like these, sci-fi enables viewers to sympathize with creatures who seem to have nothing in common with them. This skill is easily transferred to our real world and helps us be more understanding of others in situations that are unlike anything we have experienced.
You may be wondering: what about those non-human-shaped aliens? While I would love to say they fit right in with this argument, apparently, this whole idea about sci-fi making us more accepting only works up to a certain point. The reason there aren't as many good aliens that are colorful blobs or flying orbs of light is because human viewers have a harder time relating to those characters. Even so, the good alien, human-shaped or not, serves a crucial role in sci-fi and makes us better people all the while.
If sci-fi is whatever we choose to make it, we should have some of it filled with hope. Because we get to create the worlds, the aliens, the adventures ourselves, why not include some aliens that are trying to help us? That's not to say there's never any conflict, however, perhaps that conflict isn't between whole species. It doesn't always have to be an us vs. them situation, instead it can be good vs bad categorized on an individual level rather than based on what you look like or what your species is.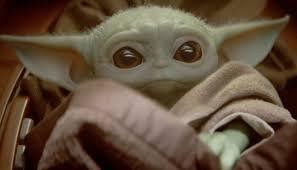 Sci-fi can teach us how to be more accepting and empathetic and encourages us to give people a fair chance before judging them. Our world has enough hostility. What we need is the hope that we can resolve our conflicts and form a united front to face the world's biggest problems together, regardless of race, gender, sexual orientation, or even species. In a world with new and emerging issues, it is more important now than ever for everyone to work together, and sci-fi can show us how to do that.
Possibly Related Posts:
Comments