It Came From The Archives! "Tantalus Depths: Solid Sci-Fi Horror"
Though this review has a few negative points to it, I do consider Tantalus Depths to be one of my favorite indie books I've reviewed. Between this and Ben Farthing's work, the indie horror book scene is vast, interesting, and plays with a lot of fun subgenres. I'm hoping to see another novel released by Evan Graham someday.
Originally Published: March 13th, 2023
---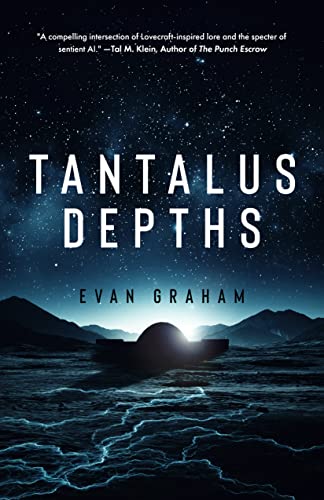 Tantalus Depths Uses Strong Parts Of Its Various Subgenres
Tantalus Depths is the kind of book that the right audience will love. It's a solid combination of cosmic horror, somewhat-hard science fiction, and has sprinkles of space epic. And perhaps its biggest triumph is how it balances those three things in an organic, unfolding way that never feels like a hard genre shift.
This is achieved by managing a tightrope walk of a trick: being slow-burn horror without being dull. Despite the book being a little long in page count, the pacing never suffers for it. Interesting things kept happening, and discoveries and mysteries propelled the plot forward. Despite being one hallmark of cosmic horror, the "slow uncovering of ancient cultures" trope is not one I've seen often played straight, and I wish more books did it like Tantalus Depths does. There's genuine terror in thinking about long-dead aliens' machinations, especially when it's clarified that it's not likely natural how they all died.
But going too deep into that spoils the plot, so let's switch gears. This is also a science fiction book—and a good one at that. I called it "somewhat" hard science fiction before, mainly because the book employs two less-realistic technologies to make things work and allow more down-to-earth sci-fi concepts to play. The first is very advanced AI, which is mostly explored by directly referencing Asimov's three laws of robotics. There are a few other additions to the concept, but it's mostly background noise for this plot. The other technology is a little more unique. Every science fiction story needs to (at least a little) explain FTL travel, and this one uses a field that defies physics. And, frankly, you can do a lot of interesting storytelling with that technology, so much so I expect the author to use it again in future books.
Horror is what defines the novel's structure, though. Tantalus Depths ultimately uses the template of slashers. You get a lot of time with the characters, the setting, and the rules, and then people die at a quick clip. And, if you've read enough of the horror genre, it's not surprising when the first kill happens in Tantalous Depths—but most kills played out differently than I expected. Some are quite gruesome and creative, and hardcore horror fans will have a few moments to revel in. My favorites were the more understated, quiet dread kind, but a sci-fi action scene with frequent death is not something I've seen often in fiction, and it was appreciated.
The Deaths Were Often Way Gorier Than Expected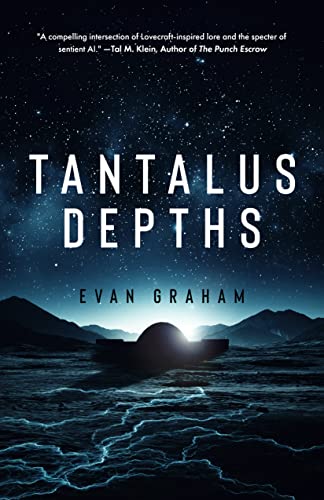 Unfortunately, Tantalus Depths isn't all spooks and interesting ideas. The stuff I didn't like came in spikes, interrupting otherwise slowly unfolding gore, destruction, and cosmic terror. The biggest issue is the characters. Horror is often accused of having cliches and tropes to murder rather than convincing characters, and this book is guilty of that. You don't get to know them beyond like two core characteristics. One character is basically only defined by being depressed (and I have no idea how well that was handled), and another is the "funny guy." It's the sort of characterization that only gives you reasons to like its cast so that it's a little more sad/scary when they die.
The only exception to this is the main character, and sadly not all in a good way. I like her inventive solutions to problems and how much of a believable underdog she sometimes comes across as. She feels very much like the now-classic badass space pilot. But (and I didn't expect to make this comparison), she unfortunately (go read the review to know why) puts me a lot in mind of the main character from American Elsewhere, down to the plot point of having lost a child. She's hyper-competent whenever the plot needs her to be, not as skillful when it needs horror, and able to bounce back from stuff heavily implied to be too much for her mind to handle because the book wouldn't work otherwise.
The Character Writing Has By Far The Most Issues
Also, with that main character—and the overall plot—I don't know if the book intended to have so much subtext/overt text about abortion and stillbirths, but it's not something I feel like I can weigh in on with any experience or perspective. Just know that Tantalus Depths has some probably under-analyzed implications to its narrative parallels.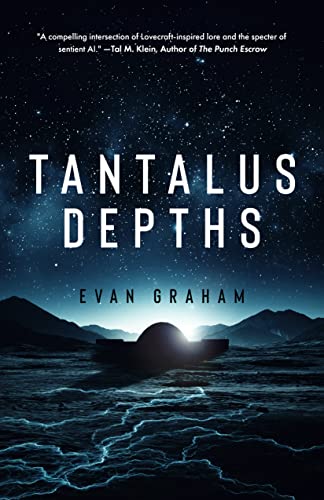 The other issue with this book is the prose. Generally, it's good. Easy to read and (mostly) cleanly communicates science fiction and horror ideas. But, other times, and more and more as it progresses, the style becomes slightly laden with "purple prose," especially with the unearthly, incomprehensible stuff. Cosmic horror has a long history of doing this, and I'm willing to give a lot of stylistic leeway for it in modern books, but it becomes a little annoying when it's incongruous, repetitive, or seemingly there just to be there.
Given all these aspects, perhaps the most succinct way I can describe Tantalus Depths is "genre fiction." Pulp cosmic horror science fiction. It's got the trappings, appeals, and weaknesses you would normally expect in such a combination of sensibilities. It has interesting and creative ideas regarding space travel and aliens and a propulsive pace full of memorable moments and genuinely tense action scenes. It's also got very shallow characters, occasionally overblown prose, and one or two moments (even individual sentences) that feel problematic or should've been removed or reworked. If you grew up reading books like this, then you already know where you stand on Tantalus Depths.
Possibly Related Posts:
Comments